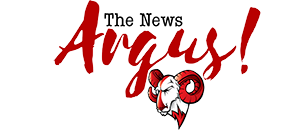 Post Classifieds
BDaht: 'I felt insulted'
By Tyresha Parker, Reporter
On October 20, 2014
Winston-Salem State alum Brian "BDaht" McLaughlin took his talents from the athletic press box to the comedic stage during Homecoming 2014.
WSSU kicked off the football season on Sept. 6 and for the first time in 10 years McLaughlin attended a football game as a 102 JAMZ representative and not as the WSSU athletic announcer.
McLaughlin said that more than 100 people asked him why he was not in the press box and told him how much they missed him.
The University did not renew his contract as announcer for the upcoming athletic season.
"It was then I decided not to attend another game because I felt insulted, and I was not emotionally prepared for the questions I was going to be asked," McLaughlin said.
His absence in the press box this season stemmed from a scandal during Student Government Association and royal court elections spring semester. A photo on social media featured Mr. WSSU candidate Aaron McCorkle was released on social media exposing his dabble as a cross-dresser. The Argus reported in the April 2 issue that McCorkle also had criminal charges including common law robbery, unlawful concealment and larceny misdemeanor.)
Radio personality, McLaughlin, went on a Twitter rampage in April, making offensive comments about the "drag queen."
BDaht said he was hesitant to comment about the photos because he did not want to involve himself in a matter he was not directly affected by. "But... it was a big conversation and if I feel it, I roll with it," McLaughlin said.
There was speculation that McLaughlin's comedy show was scheduled during homecoming because his contract wasn't renewed.
In previous years, homecoming had been a week-long event.
This year the festivities were cut to three days; none of the days included a comedy show.
In January, BDaht and two other comedians, Bean and Drankin, planned a Freestyle Funny Comedy Show Tour for the fall. The tour visited WSSU, NC A&T, Bennett College, and Elizabeth City State.
"For the past three years B -Daht had inquired about hosting a homecoming event, but has been unsuccessful because of the previous event lineups," said Kenneth Brown, SGA vice president of external affairs.
Brown also said that SGA was not upset with the event's timing because that was the only feasible day to schedule the show without taking away from the University's "money maker events" like the Red and Black Affair.
However, the Instagram caption posted by McLaughlin 13 days prior to the event did cause Brown to question the motives.
The caption read: "To whom it may concern: trying to sabotage 'the Comedy Show' (#FFCS Friday Night, October 17th at 7pm at the ANNEX) isn't going to sell more #WSSU Homecoming Packages. Just trying to live up to the motto: Enter to Learn. Depart to Serve. Hope to see a SEA OF RED at the #FFCS for Homecoming."
McLaughlin said, "Had it not been for the situation in April, no one would've had a problem with my comedy show." McLaughlin said.
There were Ram heads placed on the flier, however the show was no wayaffiliated with the University. BDaht said the flier was strictly for branding purposes.
"It was also an effort to promote comedians Bean and Drankin who are both NC A&T alumni and would like to expand their comedic resumes," McLaughlin said.
McLaughlin decided not to provide the University with any revenue made from the comedy show.
The University step show was the same night as the FFCS.
The comedy show sold 1,500 tickets for an off-campus venue that housed 3,000 seats. The University's step show in KR Williams Auditoriums sold out .
The auditorium is an 1,800 -seat facililty.
"So many people thought I was doing the show to 'teach WSSU a lesson,' but I wasn't even sure how the show would turn out, so I definitely wouldn't try to teach a lesson not knowing if the show would be successful."
Both McLaughlin and Brown said they were thankful that the step show was a success.
McLaughlin said, "If the show had failed, I would have been blamed for it."
Get Top Stories Delivered Weekly
More thenewsargus News Articles
Recent thenewsargus News Articles
Discuss This Article