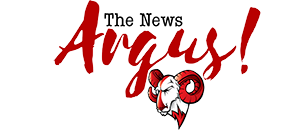 Post Classifieds
$24,000 average debt for college grads
By Mallory Green
On January 31, 2012
Coach Connell Maynor
When Mark Holley, a senior from Detroit, graduated from Winston-Salem State in December 2011, he was $24,000 in debt.
Holley, an interdisciplinary studies graduate, says that he plans to pay his loans off in 10 years.
Like Holley, nationally, two out of every three graduates have an average of $24,000 in student debt, according to a 2011 report in the Southern Illinois University student newspaper, The Daily Egyptian.
More than one in four college students between the ages of 18-29 say they will delay repaying their student loans due to lack of income.
Since the financial crisis in 2008, every other form of debt has decreased, with the exception of student loans.
Student loans have grown larger as college tuition and fees have increased.
"This year, student debt has eclipsed consumer debt," said Robert Muhammad, director of financial aid.
"We now have more money owed to loan debt than we have for credit card debt."
Students take out loans because their financial aid or scholarships are not enough to cover the cost of tuition.
"I took out loans because my financial aid awards were not enough," said Jarrett White, a mass communications graduate from Raleigh.
According to a new study by College Board.com, a website for future and current college students, the increase in average tuition and fees at public four-year institutions has outpaced increases at private nonprofit institutions for the fifth year in a row.
The study indicates the increases exceed inflation rates, and at public and community colleges, costs rose more than 8 percent for the 2011 academic year.
"In the last 15 years, there has been a marked increase in state schools, primarily because state and federal funding was cut, which leads the cost to be passed onto the consumer," Muhammad said.
"Every year tuition and fees increase on average about 6.5 to 9 percent throughout the country."
In 2011, the cost to attend WSSU as an in-state student, including tuition and fees, books, supplies, housing and a meal plan, is about $19,000.
"This means being more creative when you are looking for housing; look for a cheaper place to stay," Muhammad said.
Another way students can save money is by accepting part of the full amount of a loan.
"If you have to borrow money, borrow what you need for the time you need it," he said.
Students are often offered subsidized loans, which are "need based."
A subsidized loan does not require interest payment while a student is enrolled in school.
During that time, the federal government pays the interest.
But after the student graduates, the grace period ends, and loan and interest payment begins.
An alternative is an unsubsidized loan, that requires a student to repay the loan and interest while in school.
Most private loans are unsubsidized.
Students can lower monthly loan payments by requesting a plan which would extend the payments from 10 to 20 years.
President Barack Obama proposed a new bill to eliminate student debt.
The "Pay As You Earn" proposal is a program that would allow college graduates to cap federal student loan repayment at 10 percent of flexible income.
The proposal could benefit up to 1.6 million student borrowers and reduce their payments by as much as hundreds of dollars a month.
Get Top Stories Delivered Weekly
More thenewsargus News Articles
Recent thenewsargus News Articles
Discuss This Article