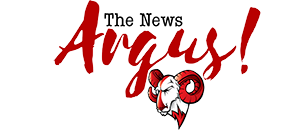 Post Classifieds
FINALLY: County inspects eateries
By Jennifer Rooks
On January 30, 2012
Forsyth County's Department of Environmental Health finally inspected Winston-Salem State's two main dining areas.
In two separate visits this past month, WSSU's Kennedy Dining Hall and Ram Food Court [The Ram Shack] were given their overdue county inspections.
The New Argus reported in its December issue that WSSU's last inspection for Kennedy Dining Hall was April 29, 2010, and June 14, 2010.
Kennedy's recent inspection took place Dec. 6. The area received a score of 94, a downgrade from its previous rating of 95.5.
The Ram Shack was inspected Dec. 7 and received a 96 -- 2 points less than its previous score of 98.
Doris Hogan, the county inspector assigned to WSSU, reported the University's dining areas for various infractions.
According to her report, both dining areas were not properly sanitizing prep areas, utensils and cooking equipment.
The Ram Shack and Kennedy employees were reprimanded for improperly handling and disposing garbage.
The Ram Shack employees were cited for improper hand washing when one employee was caught washing hands in a sink used for food preparation.
The cooking equipment in The Ram Shack was cited because it needed additional cleaning to remove food debris.
Hogan cited Kennedy for food storage violations.
She cited them also for food maintenance surfaces for not being in good repair.
Kennedy was cited for a bathroom infraction.
Hogan reported that the walls in one of the bathrooms near the Red Room Lounge needed repair.
In her report, she penalized both dining areas due to cooking equipment such as grills, ovens and fryers not being properly sanitized.
Both dining areas are listed as Risk Category IV because they use multiple areas to make complex meals, and to cool and reheat food.
Risk Category IV dining areas also serve a diverse population, including people with susceptible immune systems like the elderly and children.
As a result, Risk Category IV eateries must be inspected at least four times a year or every three months.
Salem College, a private women's institution, not far from WSSU's campus, was given a 95.5 on Sept. 8 for its secondary eating area and a 95 on Nov. 17 for its cafeteria.
The UNC School of the Arts' snack bar, The Pickle Jar, was given a 96.5 on Sept. 19 and a 95 on its cafeteria on Nov. 1.
Forsyth Technical Community College received a 95 for its sole dining area on Oct. 10.
Salem College, UNC School of the Arts, and Forsyth Tech were not inspected by Hogan.
Get Top Stories Delivered Weekly
More thenewsargus News Articles
Recent thenewsargus News Articles
Discuss This Article