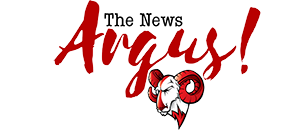 Post Classifieds
Students, organizations make a difference at MLK Read-In event
By Kanesha Leak
On January 31, 2012
I love the fashion update. Wish we could have more of this!. null
More than 68 children and 98 volunteers participated in the third annual "Martin Luther King Jr. Read-In" event at Wake Forest University, Jan. 21.
The Read-In promotes Dr. King's messages of service and literacy.
The 2012 theme was "Follow the Leader, Become a Leader."
WFU was this year's lead organizer.
Other partners included Winston-Salem State; HandsOn Northwest North Carolina; Salem College; Big Brothers, Big Sisters; My Sisters Keeper, Inc.; Wiley Middle School; Forest Park Elementary School, and Mutter D. Evans.
Evans, the emcee of the day's event, is the founder and chief organizer of the Annual Noon Hour Commemoration.
Amy Lytle, executive director with HandsOn Northwest North Carolina, said that the Read-In was created as an "intergenerational"event.
The Read-In featured 10 stations where pre-registered children learned about King's ideals by engaging in community service projects.
The children were paired with volunteers to help them travel to different stations.
Each child was given three books: two donated age-appropriate books and one new civil-rights themed book.
Salem College students had collected more than half of the 800 books donated.
In previous years, the children were given one age-appropriate book.
But this year, the organizers were able to give two books.
"We had no idea there was going to be such a huge [response] book donation," said Morgan Owen, a Neighboring VISTA.
Children who were enrolled in various programs including Big Brothers, Big Sisters and Forest Park Elementary School performed community service projects.
The projects included writing letters to U.S. troops and community mentors; creating Valentine's Day cards for clients of Meals On Wheels programs and local retirees; and making place mats, which included quotes by King.
The mats will be sent to homeless shelters in Winston-Salem.
At the healthy eating station, the children were instructed on healthy snacks, nutrition, and good eating habits.
The children also participated in a discussion about anti-bullying with Wiley Middle School students.
Zuo Reeves was one of the volunteers from WSSU.
Reeves is a junior mass communications major from Washington, D.C.
"It is important for WSSU students to give back at events like the Read-In," Reeves said.
"We are here to learn and volunteer and give back to the community that our school is located in, not giving back to the community is a crime."
The children were shown an animated version of a book written by King's older sister, Christine King Farris.
They also watched a video by Evans about her visit to the MLK Memorial Monument in Washington, D.C.
Get Top Stories Delivered Weekly
More thenewsargus News Articles
Recent thenewsargus News Articles
Discuss This Article