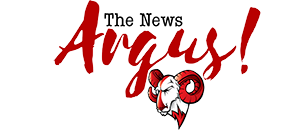 Post Classifieds
'Get the boot' if you park illegally at WSSU
By Jennifer Bruinton
On December 4, 2013
Booted car parked in Lot W between Wilson and Gleason-Hairston Halls. Jennifer Bruinton

Jennifer Bruinton
Winston-Salem State is towing less and booting more.
Campus police has been booting cars since 2010.
Norman Johnson, campus police parking enforcement manager, said that it would be better to boot more versus towing because the University gets to keep that money instead of it going to the state.
"We receive 20 percent of the traffic fines, and the other 80 percent goes to the state. The boot fee money, the University keeps. It goes directly to our parking budget," Johnson said.
Vehicles get booted for the following: not being parked in their designated decal area; parked by expired parking meters; parked without visible decals; parked in reserved spaces and handicap areas.
If an individual exceeds the $30 fine limit or has three unpaid citations, then his or her vehicle will get booted.
"You come in, we talk and try to get you with a decal. If you choose not to purchase a decal, you'll just have to keep your car off campus. Or if you come on campus you can park at a meter, use Passport Parking or come in and buy a day pass," Johnson said.
Drivers have 24 hours to pick up their vehicles; otherwise, the vehicle will be towed by Two Brother's Towing, located in Kernersville.
People who pay their traffic fines do not have to pay a boot fee, but are required to pay a towing fee.
"The boot fee is thrown out of the window, since your car is gone off campus, but it's important that you pay off your traffic fines first," Johnson said.
The boot fee is $50. A fine is assessed for any boot damage. The cost of the single boot is $363, and the lug blocker is $240, totaling $535.
"Last year, we were patrolling the lot - Ricardo Baldwin and myself. We saw the boot in the backseat of somebody's car. So we booted that car, and the person came and said that they found the boot somewhere and that they were going to return it. I didn't believe it, but I thought that it was kind of humorous," Johnson said.
The campus police has eight boots, and the maximum number of boots that have been used in one day is six.
"Most of our bootings are between the peak of 8 and 5, during class times. It's best that you have a parking decal or pass when coming on campus," he said.
This semester, an estimated number of 130 vehicles have been booted.
Rafael Gonzalez, sports management major from Caracas, Venezuela, said that he has three or four tickets that he has not paid.
"I was parked in a place that I should not park. Not a good idea and it's not worth it. I can just get a decal for the same amount of money instead of paying right now. So just pay your tickets," Gonzalez said.
Get Top Stories Delivered Weekly
More thenewsargus News Articles
Recent thenewsargus News Articles
Discuss This Article