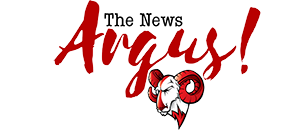 Post Classifieds
WSSU campus menu fails PETA survey
By Sheridan Watkins
On December 4, 2013
Phi Mu Alpha Sinfonia
Winston-Salem State's cafeteria food services were given a failing score on a survey that analyzed vegan and vegetarian menus from colleges and universities in America.
The survey, which gathered information about college vegan and vegetarian menus, was conducted earlier this year by the People for the Ethical Treatment of Animals.
Vegans abstain from the use of any animal products, particularly in their diet. Vegetarians may eat seafood and dairy products.
According to PETA's website, WSSU did not take the survey. PETA's assessment of the University's vegan and vegetarian options was based on public records and student feedback.
The survey asked whether the universities offer a vegan entrée every day, offer non-dairy milk and have a vegan member on their student advisory boards.
The survey also reports if the universities label their entrées and desserts and promote vegan options.
"For the past few years, we have done vegan-friendly college contests that highlight some of the stand-out schools that showcase vegan options," said Kenneth Montville, the college campaign coordinator for PETA.
"This year, we wanted to take it a step further and show what every campus in the U.S. had to offer their vegan students."
In August and September, PETA emailed survey requests to all four-year colleges and universities.
For those colleges that did not respond, PETA conducted a check of their records and feedback produced their survey grade. The survey results were posted on PETA's website in October.
"The purpose was the show schools across the country what other colleges are doing so they can compare and improve their own universities," Montville said.
Some schools participate in "Meatless Mondays," a campaign that encourages people not to eat meat on Mondays to promote health.
WSSU does not participate in "Meatless Mondays," but has "Chicken Wednesdays" and "Fish Fridays" weekly.
LaKeith Stevenson, the director of food services said WSSU provides vegetarian entrées for breakfast, lunch and dinner at most stations.
Entrées include minestrone soup, tofu and vegetable teriyaki and veggie burgers. Stevenson said that he received the survey request from PETA but because there is not a large number of vegetarians or vegans [at WSSU], he disregarded the request.
"We receive very few student requests for vegan options. Once per year at the most," Stevenson said.
He said that predominately African-American students eat in the cafeteria and that's one reason for the low demand of vegetarian and vegan requests.
Isaiah Dorty said, "You can tell they [cafeteria staff] put more effort in cooking the food [meat] for the ones that will eat it [non-vegans]."
Dorty, a sophomore mass communications major from Durham, is a vegetarian and said the University should offer a better selection of vegetarian meals because he is not the only vegetarian on campus.
"There's a lot of vegan and vegetarian recipes that they can use but they clearly don't," Dorty said.
Aramark Corp. provides the University's cafeteria staff with entrées, including vegan entrées, said Laverne Tart, the supervisor of food services.
"Students think it is the chef at WSSU, but corporate sends recipes that the University must follow."
Wake Forest University failed to respond to PETA's survey request also but received a grade C because they offer daily lunch and dinner vegan and vegetarian meals. WFU also has a nutritionist and chefs that regulate the vegan options, according to PETA.
"I know Winston-Salem [State] got an F, but that doesn't necessarily mean there are no vegan options. It just means they weren't consistent with what we saw online [public records]," Montville said.
Some schools may not realize there is an increase in demand for vegan and vegetarian options
Bon Apetit, a food service provider, conducted a study and reported that the number of vegan students has risen about 50 percent and the number of vegetarian students has doubled within the past five years, Montville said.
Get Top Stories Delivered Weekly
More thenewsargus News Articles
Recent thenewsargus News Articles
Discuss This Article