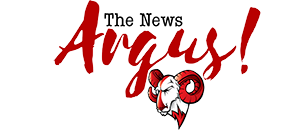 Post Classifieds
Elevator stalls become nuisance for WSSU students
By Katrina Robinson
On December 4, 2013
Rontavione Armstrong posted this photo on Instagram while he waits for campus police to let him out. Rontavione Armstrong @taste_mymace on Instagram
Rontavione Armstrong, a senior music education major from Charlotte, came in from a late night walk Nov. 17. He entered an elevator to go to his room on the fourth floor of Rams Commons Building 1 and then - nothing.
Once again, the elevator is stuck.
"This is like the fifth time that it's happened," Armstrong said.
He said that he was stuck in the elevator for at least 10 minutes before campus police arrived.
Armstrong said that he wasn't worried, especially since he was only on the first floor.
"They [campus police] talked me through it and all."
Students have experienced similar occurrences in other halls; there have been different complaints about elevator malfunctions, particularly in Atkins Hall.
Abeer Mustafa, director of Housing and Residence Life, said hearing about complaints is "shocking," because the elevator had been repaired this past summer.
Atkins elevator, manufactured by Southern Elevator Co. Inc., was installed in 1978.
Kayla Satchell, a junior psychology major from Boston, said that the elevator is down often.
"It's broken like every other week," she said.
Ashlee Frazier, a freshman nursing major from Stanley, N.C., said that it's very frustrating especially since she lives on the fifth floor.
"I remember one weekend my mom was here, and she had a boot on her leg. I had a bunch of things like groceries."
Dianne Walker, director of Facilities Operations, said that complaints about the Atkins' elevator malfunctions are incorrect. She said she is only aware of two incidents.
Walker said that one incident occurred because students held the elevator doors open for an excessive amount of time.
She also said that sometimes the elevator goes into automatic mode, during which it instantly descends to the first floor for safety.
"Elevators have been reconstructed to do that especially since that movie," Walker said, referring to the horror film, Final Destination.
Walker said that whenever the elevators experience problems, maintenance or the elevator's contractor are responsible for repairs.
According to the NC Department of Labor Elevator Bureau's website, the bureau is responsible for installation and safe operations of all elevators in public establishments and private places of employment.
The NCDOL conducts more than 28,000 inspections annually. According to the site, during their recent inspection, the NCDOL found violations in most of Winston-Salem State residence halls' elevators. The only halls without violations were Atkins and Martin- Schexnider hall. Those inspections were conducted Nov. 12-14.
Doug Lucas, central area supervisor for the Elevator and Amusement Device Bureau, said that the violations were minor, and there was no cause for concern.
"If they were serious, we would shut the elevator down," Lucas said.
He said that depending on the violation, the time limit for repair is generally 30 days.
According to the inspection report, Wilson Hall had a few reported incidents including a "missing drop ceiling." The inspection report instructed the University to either replace ceiling panels or sleeve lights to prevent shattering on passengers, make all equipment room lights function and to "clean pit."
ThyssenKrupp Elevator manufactures Wilson's elevators.
Gleason Hall's elevators' violations include worn placards inside car; missing car call landing numbers beside buttons; and, non-elevator items stored inside the equipment room. Gleason's elevators were manufactured by Otis Elevator Co.
The inspection reports for Rams Commons Building 1 stated that it is missing the car door restrictor among other things.
Rams Commons' elevator is manufactured by Schindler Elevator Corp.
Mustafa said that if more incidents involving elevators occur, WSSU administration needs to be notified.
"There is nothing more important than the safety and well-being of our students."
Get Top Stories Delivered Weekly
More thenewsargus News Articles
Recent thenewsargus News Articles
Discuss This Article