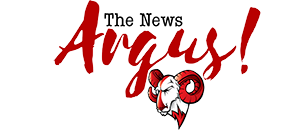 Post Classifieds
Sebrina Brunson gives MEAC officiating a 'woman's touch'
'...being a female official, I don't get treated like royalty...'
By LaTasha Miles
On November 23, 2009
Brunson in uniform officiating a football game. Courtesy of Sebrina Brunson

Sebrina Brunson away from officiating. Courtesy of Sebrina Brunson

LaTasha Miles
The Mid-Eastern Athletic Conference has stepped away from having the typical officials work the sidelines during football games.
Sebrina Brunson is a full-time felony probation officer in Gwinett County, Ga, but every weekend she travels to officiate college football games.
She is originally from Florida and resides in Georgia. Brunson is a graduate of Florida Atlantic University in Boca Raton.
Brunson was the only female referee during two of Winston-Salem State's home games earlier this season against NC A&T and Florida A&M.
"Last year, I was the first female to officiate a game in the SIAC [Southern Intercollegiate Athletic Conference]," Brunson said.
"This year, I was given the opportunity to work a game in the SWAC [Southwestern Athletic Conference].
Brunson got into the officiating profession through her ex-husband, Jerome Philpart. It was a way of spending quality time with him and their children. Her son also played youth football.
"My officiating career started in youth football and expanded into high school, semi-pro and then the collegiate level," Brunson said.
Her start came in 1996 when she began officiating junior varsity and youth level football games.
After attempting to officiate games on the varsity level, Brunson finally convinced high school officials to allow her to do so three years later. Shortly after, she began to come into her own and developed the craft of officiating.
In 2001, Brunson attended football camps with the MEAC and SIAC.
She focused on the rules and mechanics of the game and said once she grasped the concepts, the more she liked it.
Brunson moved up to a reserve official in 2006. She is now a part of the regular officiating crews within the MEAC.
When officiating, the feedback she receives serves as the most interesting moments for Brunson.
"The look on people's faces when I show up to officiate a game all dolled up," Brunson said in response to the spectators' reactions.
"And they make the comment, 'She's a girl.'"
In a recent interview with ncaafootball.fanhouse.com Brunson said that sometimes kids have called her sir. Then they change it to ma'am once they find out she is female, but she said she is not challenged.
"As an official I am accepted and don't feel anything different," Brunson said.
"They treat me like me and still carry on as though I am one of the guys.
"And being a female official, I don't get treated like royalty, but sometimes it is difficult trying to find a dressing room close to my crew members, but other than that, nothing more or less."
Brunson said she aspires to officiate in the NFL, a league that has no female referees.
"Most people are not fully aware of the strides females in general are making in this arena," Brunson said.
"But I am proud to be able to set examples for other young African-American females and be a positive role model."
Get Top Stories Delivered Weekly
More thenewsargus News Articles
Recent thenewsargus News Articles
Discuss This Article