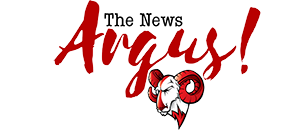 Post Classifieds
'The chosen ones'
Campus elects new royal court, SGA reps despite campaign drama
By Sheridan Watkins
On April 9, 2014
The elections for Royal Court and
SGA
have concluded and in the fall Winston-Salem State will greet their new
SGA
President and Mr. and Miss
WSSU
.
On April 2, the polls opened for all students to vote for
SGA
and Royal Court positions. The results announced Leah Darby, junior elementary education major from Atlanta, Ga., as Miss
WSSU
and Brandon Bowden, junior nursing
major from Albemarle N.C., as Mr.
WSSU
. Bowden, who declined to speak with The News Argus, is also 2013-2014 Mr. Junior and a member of Kappa Alpha Psi Fraternity, Inc.
"It was very surreal but I am excited and ready to represent the University," Darby said.
Along with claiming the title of Miss
WSSU
, Darby is involved with student activities, is the vice president of organization Beloved, and is a Resident Assistant in Atkins Hall. She said what set her aside from the other candidates was her showcase and being personable with everyone she came across.
"I enjoyed the fact that we couldn't use social media this year because it forced everyone to talk to people. And that's my strongest point," she said.
The support from friends and family behind her campaign was tremendous according to Darby because she knows many of alumni of the University. She said what also helped her was a prominent person in her life who also won the title she was coveted with years ago- her mother.
Tonia Darlene Sowell-Darby won the 1979-1980 title of Miss
WSSU
. F
ollowing
in her footsteps is a proud moment for them both, Darby said.
The new
SGA
President is Olivia
Sedwick
, a junior political science major from Indianapolis,
Ind
.,
Sedwick
ran unopposed but said she was the perfect person to fill the position.
"It is one my more esteemed accomplishments, but I am going to approach it like everything else: tenacious, dedicated, and ready to work," she said.
Sedwick
said she has two main goals that she plans to implement at the University. One is getting students more engaged with the University and making them aware that they can make a difference on the campus as students.
She said the Student Senate could greatly improve and she will do her job to do that as they will hold her accountable. She said also wants to increase transparency between the student body and the faculty
"I feel a lot of times there is disconnect between administration and the student body; I want to bridge that gap," she
said.
Sedwick
is also involved in Black Women for Change, Music In Action and the Student Honors Organization.
This campaign was divisive among
WSSU
students and supporters.
Aaron
McCorkle
, who was running for Mr.
WSSU
, was publicly criticized on social media by Brian "B
Daht"
McLaughlin, an alumnus of
WSSU
and 102
JAMZ
radio personality in Greensboro.
McLaughlin
"cyberbullied"
McCorkle
about his sexual orientation -
McCorkle
is openly gay. McLaughlin's social media blasts triggered local and national responses.
McCorkle
was runner-up and by default has claimed the title of Mr. 1892.
Olivia Stinson was runner-up for Miss
WSSU
and has been named Miss 1892.
Sedwick
said she was not pleased with how much "bad" publicity the election caused.
"I understand that people want to voice their opinions and concerns but I don't believe he [McLaughlin] handled that situation in the right way," she said.
She also said however, that there was no way to prevent what happened.
McLaughlin issued a public apology to
McCorkle
and the University soon after the election and
Sedwick
said she is
appreciative of that.
"We are all PR's for this institution. Wherever we go, we not only represent ourselves our University and
anything we do impacts us [
WSSU
]. If we had that in my mind, I believe our behavior would change,"
Sedwick
said.
As for next year,
Sedwick
and Darby said they are both looking forward to thriving in their new prominent positions
on campus and improving the University.
Get Top Stories Delivered Weekly
More thenewsargus News Articles
Recent thenewsargus News Articles
Discuss This Article