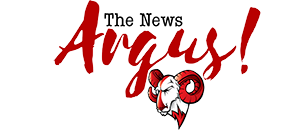 Post Classifieds
Student recovers after being hit by vehicle on MLK
By Jennifer Bruinton
On April 9, 2014
One student at Winston-Salem State will definitely have something to remember about her senior year, after rolling on top of the hood of a car and being thrown into the street.
BreAnna
Holmes, senior, mass communications major from D.C looked both ways as she crossed the intersection of Rams Drive and
MLK
, when suddenly a white-Camaro appeared out of nowhere and hit her.
Holmes said she had just left her dorm room in Rams Commons
bldg
. four which is adjacent to the scene where
the accident occurred. She said she stopped in the middle and then attempted to run across the street.
"I was going to my internship, crossing the street like I normally do, when all of a sudden a car came out of nowhere. I remember somebody screaming, and I vaguely remember me rolling on top of the car. When I got up, I walked over to her car and noticed that my teeth were gone, and that's when I started freaking out," she said.
According to the police report, the officer on the scene stated that the student attempted to sprint across the street against the light.
"It was my fault because I didn't have the right of way, but I think she should've saw me as I was running across. There were no cars near, no signs were blocking me. I don't know what she was doing to not see me," she said.
Patricia Norris, chief of campus police said the City Traffic Engineering
refigured
the traffic light and it has made the
intersection safer, but people have to take their safety into their own hands and abide by the crossing signal.
"If people choose to continue Jaywalking people will continue to get hit. Their body can't compete with a ten
pounder
. The car is faster and heavier, and if you get hit you can receive permanent damages," Norris said.
Jaywalking is the practice of illegally or recklessly pedestrian crossing a roadway.
Holmes said she did not press the pedestrian crosswalk signal because she was in hurry and couldn't quite remember if someone else pressed it or not.
"I should've pressed the button, even though I was in a rush. When I cross the street, I always look both ways and
then cross, but I don't always press the button. It depends on the traffic, but from now on I will" Holmes said.
Each campus intersection has a pedestrian crosswalk signal that allows individuals 20 seconds to cross the street.
Holmes sustained serious injuries, including a fractured fibula, a black eye, a knot on her forehead, a scraped nose and lip and the loss of her two front teeth, which she almost left in the middle of the street.
"The doctor told me that the milk is what my saved my teeth. It saved me from getting venires, so if your teeth ever
get knocked out put them in milk," Holmes said.
The driver of the white Chevrolet Camaro vehicle was a 48-year-old woman named Shirley Patterson, who resides
in Winston-Salem.
Chief Norris said that the Campus police will continue to monitor the locations and take appropriate actions as deemed necessary.
Get Top Stories Delivered Weekly
More thenewsargus News Articles
Recent thenewsargus News Articles
Discuss This Article