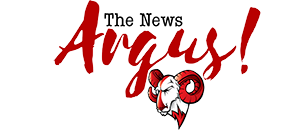 Post Classifieds
4th annual CAS celebration honors students for service, academics, research
By Corbin Bradford
On May 1, 2012
Approximately 100 Winston-Salem State students, faculty, and their family members filled Diggs Gallery March 27 for the fourth annual College of Arts and Sciences Awards.
Established in 2008, this event was created to recognize students for achievements in their college career and in their academic department.
The 2011-12 CAS Awards was comprised of several categories including academic, service, research, most improved and the Dean's award. Each award was presented to one student throughout nine departments; a total of 41 awards were given.
All awardees were selected by faculty from their academic departments.
Tarshona Stevens, senior chemistry major from Smithfield, N.C. won both awards in "Outstanding Student-Service" and the Dean's Award for "Outstanding Achievement."
"These two awards are very important to me," Stevens said.
"I take pride in service, so for me to be recognized really makes me happy."
Stevens said she plans to become a physician and give back to the community. She said these awards give her the confidence to do both.
Jeremy Brooks, a senior chemistry major from Raleigh, won an award for outstanding research.
"Getting an award gives me more motivation to achieve whatever it is that I want in the future," Brooks said.
"I stayed in the books and in the lab, which took a lot of sacrifice, but it all paid off in the end."
Denise Nation, faculty member from the Department of Social Sciences, said it is important to motivate students, and it is always great to reward them for their activities.
"At any university you want to have awards that students can strive for, and I think these awards help students do that," Nation said.
The event was followed by a reception in the Diggs' Gallery's common area.
Get Top Stories Delivered Weekly
More thenewsargus News Articles
Recent thenewsargus News Articles
Discuss This Article