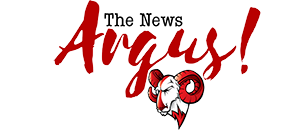 Post Classifieds
Women's History Month program features poetry, hats, TV anchor
By Kanesha Leak
On May 1, 2012

The song "I'm Every Women," by Whitney Houston, sprang from the speakers of the Thompson Center at the 2012 Women's History Month Luncheon March 21.
About 50 female students, faculty, and staff wearing their colorful eccentric hats marched around the room to the song.
Joi Holliday, a senior mass communications major, from Las Vegas welcomed the guest and speakers to the event.
Yolanda Childs, recited "Phenomenal Women" by poet and author Maya Angelou.
Childs is the lead academic enhancement specialist for athletics.
"It's me time," Childs said.
Childs told the women it was time to start taking care of themselves and doing all they can for the woman they want to be.
Fredrick Roundtree, professor of English and Foreign Languages, recited his poem, "Mama's Baby Girl."
He said he was "the luckiest man" at WSSU, being in the presence of all the wonderful women [at the program].
Roundtree told the women the top five things that all men should know about women: woman's ability to make a man think he is in charge; ability to multitask; women's intuition; a woman's spirit, and motherhood.
The keynote speaker was Carol Andrews, a news anchor for WFMY News 2 in Greensboro.
"I love women coming together to celebrate women," Andrews said.

Andrews said she agreed to do the program because any opportunity she has to tell other women how wonderful they are, she is taking it.
She said she is a mother first and all other jobs, news anchor, journalist, mentor, and author second.
Andrews said we don't always see when we [women] made an impact on someone's life.
During the program, the women were asked to participate in an activity that involved them turning to someone at their table, smiling at that person and saying, "You are a phenomenal woman."
The message behind the activity is that a smile can change someone's day, making it go from good to bad.
"The event [luncheon] was positive. I think it [event] needs to be an annual event , said LaTonya Amos, budget manager for Student Affairs.
"It was a very inspirational event to smile and makes others smile."
Andrews said what makes a phenomenal woman is the willingness to serve, not just serving others, serving herself.
Orlando Mitchell, interim coordinator for Greek affairs, said he learned a phenomenal woman is one that has the ability to smile when she feels like crying and the ability to laugh when she feels like screaming.
"Expect nothing. Be willing to work for everything you believe in," Andrews said.
Andrews asked the women if they knew a phenomenal woman.
Most women answered by saying their mother, friend, or mentor.
"We never see the phenomenal women in ourselves," Andrews said.
Get Top Stories Delivered Weekly
More thenewsargus News Articles
Recent thenewsargus News Articles
Discuss This Article