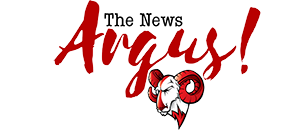 Post Classifieds
An array of self expression
Art majors show off talents in the largest senior exhibition
By Bianca Pender
On May 1, 2012
Twenty art majors showcased their work, making the 2012 Senior Art Exhibition the largest exhibit shown in Diggs Gallery.
The exhibit opened March 23 and will run through May 5.
"When you have more students involved, they push each other and they inspire each other to get better," said Leo Morrissey, associate professor of art.
Morrissey said his former students had not created as many bodies of work as the art majors did this year.
"Students took the extra step and made the investment on their own to print, frame and present their work on a higher professional level."
Participation in the annual event is the program requirement -- "Senior Exhibition Seminar" -- for all senior art majors during their final year.
Morrissey has taught the course for five years.
Students began working on their projects in the fall semester in the exhibition seminar class and continued through the spring semester.
The exhibition features an ecclectic collection of art in the form of oil paintings, photography, mixed media, sculptures, animation and drawings.
Antwain Short, an art major from Hamilton, N.C. said his 3D House Walkthrough animation was hard work but will help him with his career.
"I want my work to portray what I want to do which is build houses," Short said.
Short said he started his 3D work in August and finished in February.
Morrissey said he wants other Winston-Salem State students to know that hard work and dedication goes into creating the art and putting together the exhibition.
"There is a lot of work involved in creating quality art work," Morrissey said.
Tammy Evans, assistant professor of art and graphics, said the graduating seniors worked hard to develop their works.
"Under the guidance of professor Leo Morrissey, these students have been challenged to realize their potential," Evans said.
Most of the art work is available for sale.
 
Get Top Stories Delivered Weekly
More thenewsargus News Articles
Recent thenewsargus News Articles
Discuss This Article