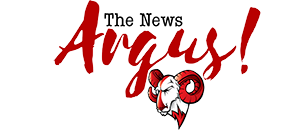 Post Classifieds
New students leaders elected in low voter turnout
By Jordan Holloway
On May 1, 2012



A mere 18 percent of the 5,291 eligible students voted in the recent election on April 5 for the 2012-13 new student leaders.
Some of the major positions that the small portion -- 975 students total -- elected were Mr. and Miss WSSU and the Student Government Association president.
SGA President-elect David Butler said that some students only come to campus, go to class and go home.
"If you look at the students on campus that are involved, it shows why the numbers for the election were like that [low]," Butler said.
Butler is a junior management major from Charlotte. He won by getting 53 percent of the vote.
Ashley Mozingo won Miss WSSU, with 40 percent of the vote. She said she was shocked when she heard that she had won.
"My suitemates told me before I could check my email," Mozingo said.
Mozingo is a junior justice studies major from Goldsboro, N.C.
Her counterpart Mr. WSSU is Corey McCoy.
McCoy ran unopposed and he said that he was disappointed.
"I ran against three or four people for Mr. Freshman and for me to run unopposed shows how much school spirit my class has," McCoy said
McCoy said that he will model himself after former Mr. WSSUs.
"Davril Massey [2009-2010 Mr. WSSU] was someone I wanted to model myself after," he said.
"You never heard anything bad
about him, and I want people
to remember me that same way."
McCoy is a junior mathematics major from High Point and the
younger brother of former SGA President Whitney McCoy [2009-
2010]. Butler said that winning the election was one of his goals
since he was a freshman.
"I want to start by reaching out
to the students," Butler said.
"We need to get back to the
grassroots of what the SGA is
supposed to do."
Butler said that the Office of
Student Activities wants to see more collaboration with SGA and other organizations.
"Next year will be one of the best years to be a Ram," Butler said.


 
Get Top Stories Delivered Weekly
More thenewsargus News Articles
Recent thenewsargus News Articles
Discuss This Article