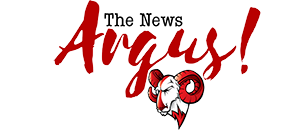 Post Classifieds
WSSU is 'primary source' of income for local towing service
By Daniel Braswell
On May 1, 2012



If your car has been towed from the campus of Winston-Salem State over the past eight years, it was probably removed by McAuley's Recovery & Towing Service.
McAuley's, a 24-hour towing service, on 3856 N. Patterson Ave. is about five miles from WSSU. The company's business hours are from 8:30 a.m. to 6 p.m.
Car owners (students, faculty or staff) who pick up their cars during business hours are charged $90 to redeem their vehicle.
McAuley's only accepts cash payments.
A vehicle may get towed when its owner does not pay for their parking citations. Citations are given to anyone who violates the University's parking policies, including parking on campus without an up-to-date or appropriate lot decal.
"If there's a vehicle that's parked illegal or that doesn't have decals the dispatcher [from WSSU] will call us and we'll go over there and tow that car," said Caroline McAuley, a secretary of the towing service.
"If they have three or more outstanding citations unpaid, the person's [car] is first booted," said Norman Johnson, WSSU's interim parking manager.
Johnson said that if person has not picked up his or her car in 24 hours then their car is towed.
Primary source
continued on Page 3
If McAuley's service tows a car after 6 p.m., the car's owner will be charged an impound (storage) fee of $110. Vehicles are towed to McAuley's storage lot. Students, faculty, and staff are charged a $20 storage fee per day.
The car's owner will not be able to pay the charge until the next business day.
Johnson said that parking violators must pay all citations to the campus police before they can obtain their vehicle from McAuley's storage.
A closer 24-hour towing service (600 yards from campus) is Davis Garage, which is across from WSSU at 300 S. Martin Luther King Jr. Drive. Davis Garage charges a general impound fee of $195 and a $34 per day storage fee and accepts cash or credit cards.
It may prove to be less expensive for a person to walk across the street to the Davis lot get his or her car.
However, there are conflicting reports about whether the University is legally obligated to use McAuley's services.
In the Dec. 6 issue of The News Argus, Johnson said that WSSU has a contract with McAuley's.
But McAuley said there is no contract between WSSU and McAuley's.
"We don't have a physical contract. It's pretty much a verbal agreement," McAuley said.
"I would say the relationship is pretty good," she said.
The University is also McAuley's primary [source of income], according to McAuley.
McAuley's was closed during WSSU's spring break, when two Argus staffers went there.
McAuley said that in the past they've towed at least eight cars from WSSU's campus a week.
Non-students must pay $125 during business hours and $145 after hours. McAuley gives discounts to those that provide identification.
"If you don't owe any outstanding tickets the only thing you need to do is provide a student I.D, just to show proof that you are a student and your driver's license," McAuley said.
The school year is coming to an end, and McAuley said they haven't had much business from WSSU lately. "It's kind of slow right now. We haven't been doing a whole lot of towing," she said.
"It'll probably start picking back up when students come back in August for school."
Cuanas McAuley, the owner of the towing company, declined to be interviewed.
 
Get Top Stories Delivered Weekly
More thenewsargus News Articles
Recent thenewsargus News Articles
Discuss This Article