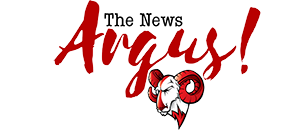 Post Classifieds
Accident in front of campus leaves car 'totaled'; driver unharmed
By Jennifer Bruinton
On November 4, 2013
The spaced cast-iron fence as a result of the Oct. 31 accident. Katrina Robinson
A woman was able to walk away unharmed after the car she was driving slammed into a section of the cast-iron fence on Martin Luther King Jr. Drive.
The accident occurred between Cromartie Street and Rams Drive in front of campus at 4:29 p.m. on Oct. 31.
Cleondra Young, 21, who was alone in her car, said as she was driving her SE Blue Ford Fusion, a male driver of the car in front of her "suddenly slammed his brakes," causing her to swerve her car into the fence.
Young said she was driving under the speed limit.
"I know that he was on his phone," Young said, "but I'm not sure if they can find him because he left [drove away from the accident scene]. He was going really fast."
Sgt. T.R. Wilson, of the Winston-Salem Police Department said that he witnessed the accident and called for backup.
Young's car was totaled, according to the police report.
"I was scared. This is my first car ever, and I'm just glad that my life is okay. "
There were no injuries in the single-car accident, according to the police report.
Young is not a WSSU student and resides in Winston-Salem.
Get Top Stories Delivered Weekly
More thenewsargus News Articles
Recent thenewsargus News Articles
Discuss This Article