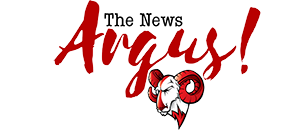 Post Classifieds
Fed shutdown delays aid for some students
By Sheridan Watkins and Staff
On October 23, 2013
The bipartisan votes in both houses of Congress ended the 16-day government shutdown hours before the federal government's borrowing authority was set to elapse at midnight. The majorities in the Senate and the House voted in favor of the measure.

While the federal government was closed for business from Oct. 1-16, Robert Muhammad, the financial aid director, said the financial aid department did not suffer from the fallout.
"Fortunately, the federal government's financial aid programs were not affected by the shutdown," Muhammad said.
But some funds were delayed for approximately 20 Winston-Salem State students who were set to receive aid from the District of Columbia Tuition Assistance Grants and Veteran Education Grants.
Muhammad said students in the verification process will also endure a delay in their documents being administered.
He said more
WSSU
students were awarded funds than the past two years.
Approximately 5,500 students received financial aid awards before the fall 2013 semester started.
The government shutdown would have caused a major problem for those students if award packages were not processed on time, Muhammad said.
"A lot of my classmates and associates were worried that the spring semester would have been in jeopardy if the shutdown lasted much longer," said
Nagina
Woods, a senior English education major from Raleigh.
Some students still have not received their financial aid award, but Muhammad said that it is solely because there may be a personal setback with their file.
Although financial aid did not get caught in the shutdown mayhem, it does not avert them from what may take place Feb 7.
The federal debt "cushion" has been extended through Feb. 7, and current spending levels are authorized through Jan. 15.
Muhammad said he is unsure of what will happen to financial aid if another shutdown occurs.
"It is difficult to say. We have never been faced with such a circumstance."
Get Top Stories Delivered Weekly
More thenewsargus News Articles
Recent thenewsargus News Articles
Discuss This Article