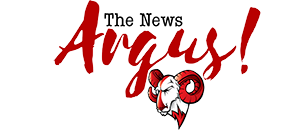 Post Classifieds
Poor weather conditions does not deter 5K Walkers
By Jennifer Rooks
On November 14, 2011
It was sweat and chills as Winston-Salem State hosted its first 5K Walk on Cromartie Street at 8:15 a.m., Oct. 29.
The wind was chilly and the rain was sporadic, but that did not stop the WSSU faculty and student body who participated in the four-mile event around campus.
The Walk was orchestrated by the Fitness Center to promote health and fitness for WSSU.
"We'd like to offer many opportunities for our faculty and staff to be fit, and walking is one of the best ways a person can be involved in campus fitness," said Vanessa Hood, fitness director and event coordinator.
The Walk started on Cromartie Street to Wallace Street behind the C.E. Gaines Center.
From Wallace Street, the participants traveled on Reynolds Park Road to Martin Luther King Jr. Drive and returned to Cromartie Street.
The 5K Walk was over when every participant completed this route three times.
"I feel tired, but I'm happy that I finished it," said Sonya Muhammad, an administration and economics major from Shelby, N.C.
Muhammad, who is on a weight loss program, says that this is the first campus fitness activity she has participated in, but says that it will not be the last.
"I hear there is a racquetball court somewhere on this campus, so I'm very interested in that," Muhammad said.
The Walk was originally scheduled to take place Sept. 29, but was canceled because of weather conditions.
Hood arranged for the 5K to go as scheduled, regardless of the weather.
"We were going to go again this time, rain or shine, just to see if we can get people to participate," Hood said.
More than 400 participants signed for the original September event; however, 100 participated in the October walk.
Zoe Reaves, a junior mass communications major from Washington, D.C., said he was especially disappointed by the low number of participants.
"We were expecting a much bigger turnout, but CLMC [Campus Life Marketing Committee] and Ragin' Rams came out so we are having a good time, walking the block and next year, we're going to make sure more students are here," Reaves said.
Reaves was the master of ceremonies and the disc jockey for the event.
Hood said she has hopes that the 5K Walk will lead to other similar events, including a spring 5K Walk.
"We're going to do a briefing after the race to look at some of the things that we can improve on," Hood said.
She said she would like input from students on programs available through campus fitness.
"I'm going to meet with some students to find out what they want to see. We are also going to have a survey that we are going to administer as part of this process to see what the students think and how they feel about it," Hood said.
Get Top Stories Delivered Weekly
More thenewsargus News Articles
Recent thenewsargus News Articles
Discuss This Article