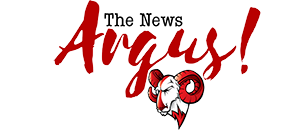 Post Classifieds
Student files BBB complaint against WSSU financial aid
By Maurika Smutherman
On October 23, 2013
Students face financial-aid issues every year and one student has taken her concerns to the Better Business Bureau.
Angelik Edmonds, senior mass communications major from Omaha, Neb., filed a complaint against the Office of Scholarships and Financial Aid with the BBB Sept. 17.
"I investigated the third parties that regulated University [Winston-Salem State] behavior and I discovered that WSSU was a member of the BBB," Edmonds said.
She decided to file a complaint after the loan she took out was not distributed on time.
"I am a Chancellor's Scholar; as part of my contract, all loan monies are to be distributed to me. I took out a loan and they did not give me my monies in an appropriate time frame," she said.
According to Financial Aid, typically Stafford Loans disburse at the beginning of each semester and are applied to WSSU student accounts.
Exceptions to this rule include first-time undergraduate borrowers, who must wait 30 days after the first day of classes for their loans to disburse; students who are enrolled for one semester, who receive half of their disbursement at the beginning of the semester and the rest midway through the semester and students enrolled in block classes, whose loans disburse at the beginning of each eight-week block.
Edmonds accepted her loan during the last week of August and did not receive the money until a partial amount was disbursed Sept. 4 and the remaining amount, Sept. 30.
She said she took several steps before filing her report.
"I met with Billings and Receivables on three occasions. I sent several emails to Dr. Muhammad [director of Financial Aid], Ms. Barnes [Billings director] and Crystal Ferguson [Financial Aid counselor]. I met with Ms. Stinson [Financial Aid counselor] as well," she said.
"My emails went ignored until I cc'd the chancellor and provost."
Edmonds said she emailed Muhammad Sept. 17 and did not receive a response until Oct. 1.
Muhammad said Financial Aid cannot comment on issues regarding a student's record because of the Family Educational Rights and Privacy Act.
He said students' financial-aid inquiries should be handled within 48 business hours.
"If students are experiencing a lag in the responsiveness of the Office, then this needs to be reported to Cynthia Peace, associate director for the Office," Muhammad said.
Edmonds said this is not the first time she has had a problem with financial aid at WSSU.
"In previous years, the Office of Financial Aid has told me that I wasn't a Chancellor's Scholar. Later, they realized their mistake.
"I also took out a loan my sophomore year; the Office had the same approach.
"Several weeks into the semester, scholars were notified that our scholarships would no longer cover insurance despite the fact that our contract says otherwise. I'm unsure who the responsible party is, but financial aid took $688 of my loan to pay for my insurance. I am an independent student, so I have to provide my own insurance. This is one more example of their [the Office of Scholarships and Financial Aid] haphazard method of handling business."
Edmonds said her case has been closed, although she has rejected the resolution presented to her by Muhammad.
"The case is closed, I believe. I received Dr. Muhammad's response to my complaint two weeks ago. I rejected his 'resolution,' and I wrote my reasons for non-acceptance," she said.
"Since I rejected the Office's resolution, neither Muhammad nor Ferguson will return my emails."
Muhammad said the Office is considering using social media to communicate with students.
"Presently the Office communicates with students via email, Banner Rams messaging, post cards and postal mail.
"Of these, the primary source of contact is email and Banner Rams; however, one of our main challenges has been engaging students to respond to the correspondences.
"The Office is considering the implementation of social media as a means to further engage students with hopes that the response rate will increase," he said.
Edmonds said she would recommend any student dealing with financial-aid setbacks to file a report with the BBB.
"I found out that only six complaints had been filed [with the BBB] since the University's membership and as a result the University had an A+ rating. I believe the overwhelming majority of WSSU students would give the Office of Financial Aid no more than a C; personally, I would give them a D. I would encourage students to file a complaint," Edmonds said.
"The Office seems to have no checks and balances. In cases of mistakes, no one acknowledges it. In cases of 'lost' items, they force you to re-submit. Students are, ultimately, the victims of rampant unprofessionalism," she said.
Get Top Stories Delivered Weekly
More thenewsargus News Articles
Recent thenewsargus News Articles
Discuss This Article