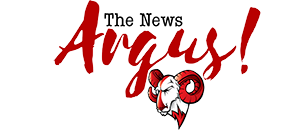 Post Classifieds
'Only 13%' of students registered for RAM alert
By Katrina Robinson
On October 23, 2013
Carla Jackson, a crew member with RAM Alert, working in the Campus Police office. Katrina Robinson
This year, only 13 percent of 6,163 students are registered to receive RAM Alert emergency notifications to their mobile phones.
Winston-Salem State's Emergency Notification System, warns faculty, staff and students via text and voice messages of emergency situations and the appropriate precautions they should take. RAM Alert uses other mechanisms such as email and display monitors.
Darrell Jeter, emergency management director, said the text method has proven to be the most effective.
"We have noticed through our own testing that the first method, by which we receive the notification, is the text alert," Jeter said.
Text alerts have shown to be resourceful on other campuses.
In April, North Carolina A&T issued a school-wide lockdown after someone reported seeing a man with a weapon on campus. Police said that surveillance showed a man carrying an umbrella that could have been mistaken for a weapon.
Students who were registered for texts were instantly alerted with instructions on what to do.
"Fortunately, that was a non-event. It was a good way to test the system. Getting a timely warning makes sure they [students and faculty] can get themselves out of harm's way," Jeter said.
Another incident occurred this past September at North Carolina Central. The school issued a lockdown after officials were notified that a gunman was near campus. Police exchanged fire with the gunman, resulting in his death.
"That's a situation where you [students and faculty] would want to know immediately if you were in close proximity to a gunman, in which case you would want to go in the opposite direction," he said.
Testing of the alert system shows that voice messaging can be delayed because of the volume of calls coming in and that emails can be delayed for 30 minutes due to external sources.
He said that he thinks students haven't registered for it because no incidents have happened on campus recently and people are getting complacent.
Some students said that they were unaware of RAM Alert.
"I don't know much about it," said Niaya McCleave, a senior exercise science major from Chester, S.C.
To register RAM Alert to a mobile phone, students have to go to Banner and log into the secure area.
Taija Heath, a senior exercise science major from Kinston, N.C., said that she thinks the process is time-consuming.
Frederick Royster, a sophomore elementary education major from Henderson, N.C., said that he tried repeatedly to register his phone to receive the text alerts, but it didn't work.
Royster thinks that the University should make it mandatory for students to register for RAM Alert.
Jeter said that he is working with IT to make the process less time-consuming and trying to make it an inclusive part of student enrollment.
"We can't do it on our own. To make sure you're prepared [for emergencies] as a student you must stay informed; be prepared by knowing what to do in certain situations."
Get Top Stories Delivered Weekly
More thenewsargus News Articles
Recent thenewsargus News Articles
Discuss This Article