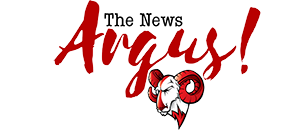 Post Classifieds
Obama: 'I am not a Democratic or Republican President. I'm the President.'
By Victoria Staples
On October 18, 2011
President Barack Obama waves goodbye to the audience during a visit to Guilford Technical Community College on Oct 18, 2011 in Jamestown, NC. Photo by Brandon Coley
JAMESTOWN, N.C.– President Obama took a pit stop from his two-day bus tour of North Carolina to speak at the Ragsdale YMCA about his jobs bill.
The line wrapping around the YMCA building soon gave way to an auditorium filled with 1,000 eager people.
Someone in the audience stood and began a chant, "Fired Up, Ready to Go" that quickly spread throughout the auditorium.
Minutes later, Linda Phillips, a ninth-grade Ragsdale High School teacher, introduced President Obama.
He began his address saying, "North Carolina voices aren't being heard."
He told the audience that everything "can't be fixed overnight," and that most of the economic issues that America faces took longer than a decade to emerge.
Obama was passionate as he explained the importance of education.
Rather than pointing fingers, Obama shared his desire to work with everyone to make the jobs bill possible to "work on an economy that works for everybody."
"I am not a Democratic or Republican President; I'm the President," he said.
He went on to say that the American Jobs Act is filled with proposals.
He referred to one poll, where 63 percent of Americans support it.
Obama said that he plans to break the bill "into pieces" to allow Congress to "focus on one piece at a time."
Portions of the bill that have a direct impact on North Carolina include tax cuts to aid small business growth; secure jobs for workers while rebuilding and modernizing America; a 'Back to Work' pathway for the unemployed; and tax relief.
He expressed the importance of education and getting teachers back into the classrooms.
Two thousand classroom positions were eliminated this year in North Carolina, he said.
"Don't be bamboozled," Obama told the audience, while discussing the portion of the bill that asks wealthier Americans to pay two percent more in taxes.
He said his proposal could result in tax breaks for the middle class and assist in closing America's deficit.
But, he said that taxes could go up $1,000 without the bill passing.
"Reporters can check on the facts," he said. "It's true."
Obama urged the audience, "Send a letter, call, tweet or whatever you do to let them know what you want."
The President ended his address saying, "Now is the time to say, 'Yes We Can'."
Get Top Stories Delivered Weekly
More thenewsargus News Articles
Recent thenewsargus News Articles
Discuss This Article