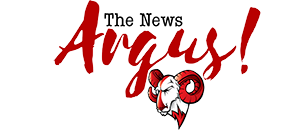 Post Classifieds
Hazing And Fraternities: Controversy Continues
By J. Samuel Cook-Dormoh
On November 16, 2007
Researchers say that brutal or intense hazing rituals are rooted in the tradition of slavery. Courtesy of Library of Congress
The word excites people on both sides of the debate, those who see it as a sacred rite of passage and those who view it as a barbaric form of torture.
Hazing incidents have occurred recently at Jackson State, Florida A&M and Southeast Missouri State universities, all involving black students. The incidents have placed the spotlight on initiation practices among the historically black fraternities and sororities, as well as some of the marching bands.
A study published in College Student Journal in 2001 found African American students have "more positive beliefs about the purpose of pledging" and are more likely to support and conform to pledging practices. According to the study, African Americans also held a significant belief that hazing processes should be intense, difficult and lengthy.
Dr. Alvin T. Simpson, a professor of psychology at Alcorn State University and member of Omega Psi Phi Fraternity, Inc., agreed that African Americans are more likely to accept hazing as a means of joining fraternities or sororities because they are looking for an identity. He also said that brutal or intense hazing rituals are rooted in the tradition of slavery.
"Based on some of the historical events that happened during slavery, one expression that a lot of black males use to demonstrate their level of empowerment or level of masculinity is to present it during this type of initiation or process leading to initiation into a fraternity," he said.
Both hazing and pledging were abolished in 2000 in a joint effort by the National Pan-Hellenic Council and are prohibited among the national offices of each black fraternity and sorority.
Dr. Walter Kimbrough, president of Philander Smith College and author of the book Black Greek 101: The Culture, Customs, and Challenges of Black Fraternities and Sororities, says pledging and hazing represent poor values.
"Students place such value on pledging, even though the rules prohibit it, that they punish students who actually follow the rules," Kimbrough wrote in a 2004 article in Black Issues in Higher Education.
Forty-four states have anti-hazing laws which are punishable by stiff fines and jail sentences. Hazing was officially eliminated as a means of initiation among black Greek organizations after the death of a student pledging Alpha Phi Alpha Fraternity, Inc. at Morehouse College in 1990.
The National Pan-Hellenic Council, the governing body for black fraternities and sororities, instituted membership intake programs as a means of fraternity or sorority admissions, but numerous underground hazing incidents have caused some critics to question the efficacy of intake programs.
"We don't haze, we don't pledge, we don't have line names or numbers, we don't do any of that," said Teyonda Hamilton, basileus of the Rho Delta Chapter of Sigma Gamma Rho, Inc., a historically black sorority at the University of New Orleans. Hamilton said improper conduct doesn't take place because of "head officials staying on our backs big-time."
"Community service is a very big thing with fraternities and sororities and helping out not only black communities, but helping out the nation. We're behind elections, we're behind small-town communities, we're behind companies, so I think that's a positive thing about fraternities and sororities," said Phaon Spurlock, a senior at Southeastern Louisiana University.
The 22-year-old member of Kappa Alpha Psi Fraternity, Inc., points to the camaraderie of brotherhood and sisterhood within the organizations, as well as their work in the community.
But Spurlock says that camaraderie is not extended to individuals who are considered to be "paper," a term used for individuals who are not hazed.
"It's something that needs to be changed. Everyone goes through a different process," he said. "People call people [paper] for certain reasons, but I think that after you become a member and you have that card or whatever, you are a member. I have seen people not allow them to have certain things or participate in certain events, but when it comes to networking in response to what they did and what they didn't do, they are still a part of this organization and should receive something from it."
Brown and Spurlock disagree with the Survey of Attitudes About Fraternities and Sororities' findings regarding African Americans in relation to their non-black counterparts.
"I'm not trying to be on one side of the fence, but the media is going to make the African American culture look bad. I know plenty of white fraternities and sororities that haze," said Spurlock."Just because you hear one study about African-American fraternities and sororities hazing, it becomes a big issue, but it's happening all the time with white fraternities and sororities."
Underground hazing was thrust once again into the national spotlight in 2001 when Kenitha Saafir and Kristin High were both drowned while pledging the California State University at Los Angeles chapter of Alpha Kappa Alpha. Since that time, black Greek organizations have gotten tough on hazing. Still, two members of FAMU's chapter of Kappa Alpha Psi Fraternity, Inc. were convicted in 2006 of hazing and each sentenced to 24 months in jail for an incident in which a prospective member was hospitalized after being caned.
Hazing rituals are not limited to Greek-letter organizations. In 2004, a former Florida A&M University Marching 100 member won a $1.8 million verdict in a civil battery case. Marcus Parker was beaten so badly with a paddling board during a band initiation that one of his kidneys temporarily shut down, and his attorney said he required four surgeries and probably would need a kidney transplant. And in 2001, Doug E. Fierburg, an attorney who won a $375,000 lawsuit against Omega Psi Phi Fraternity in 1997, told Black Issues in Higher Education that the fraternity was unable to obtain liability insurance because of the high number of lost court cases resulting from hazing incidents.
Kimbrough said the makeup of the organizations must change if pledging and hazing are going to end. He added that a "thug element" has infiltrated the organizations. "This 'gangsta' mentality holds promising students hostage, causing them to sacrifice their morals and values in order to be accepted."
Get Top Stories Delivered Weekly
Recent thenewsargus News Articles
Discuss This Article