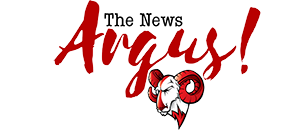 Post Classifieds
WSSU dining areas still left out health inspection loop
By Jennifer Rooks
On December 5, 2011
Winston-Salem State's two main dining areas have not received the required county health inspection since 2010.
As of Nov. 30, WSSU is the only higher learning institution in the area that is past due on food inspections.
The Forsyth County website reports the health scores for the Kennedy Dining Hall and the Ram Food Court [Ram Shack] have gone unchanged since reported in the Sept. 27 issue.
Both dining areas are listed as Risk Category IV because they use multiple areas to make complex meals, as well as cool and reheat food.
Risk Category IV dining areas also serve a diverse population, which may or may not serve people with susceptible immune systems like the elderly, children and those with weak immune systems.
As a result, Risk Category IV eateries must be inspected at least four times a year, or every three months.
Kennedy Dining Hall's last inspection was April 29, 2010, and The Ram Shack's last inspection was June 14, 2010, bringing the total count of missed inspections to six as of December.
The Ram Shack scored a 98.5 and Kennedy scored a 95.5.
Salem College, a private women's institution, not far from WSSU's campus, was given a 95.5 on Sept. 8 for its secondary eating area and a 95 on Nov. 17 for its cafeteria.
The UNC School of the Arts' snack bar, The Pickle Jar, was given a 96.5 on Sept. 19 and a 95 on its cafeteria on Nov. 1.
Forsyth Technical Community College received a 95 for its sole dining area on Oct. 10.
Doris Hogan, the inspector assigned to WSSU, says that her work as a lead specialist has deterred her from inspecting.
"I've got close to 100 children I have to deal with, that have elevated blood lead levels," Hogan said.
Salem, School of the Arts and Forsyth Tech were not inspected by Hogan.
Hogan's primary position is with the Department's Childhood Lead Poisoning Prevention Program, an area that keeps her busy, said Kentt Long, the inspector previously responsible for WSSU.
LaKeith Stevenson, the director of food services and employee of Aramark, the company contracted to WSSU, says that he is not concerned about the past due inspections as he is doing everything he is supposed to do to make sure food is safe for consumption.
"I can only make sure that we [Aramark] are doing the right thing and I can't worry about an outside individual," Stevenson said.
He said that food quality is not damaged because of the past due inspections and feels that students agree with that sentiment.
"I feel that the quality of the food is excellent, and it's not just from my perspective, but I think the students will vouch for this as well."
Sheryl Emory, Environmental Health Supervisor for Forsyth County Department of Public Health, said she is aware of the past due inspections.
Emory said that the department is working to fix the issue as quickly as possible.
"We are currently assessing our workloads in relation to available staff and work assignments to determine how we can best manage the volume of work with the staffing that is available," she said.
Emory said that she is confident that the inspection should happen soon.
"Every effort is being made to ensure that the inspections that are overdue are brought current, and I anticipate the inspections at WSSU will be completed
http://www.forsyth.cc/publichealth/environmentalhealth/inspection_reports.aspx
Get Top Stories Delivered Weekly
More thenewsargus News Articles
Recent thenewsargus News Articles
Discuss This Article