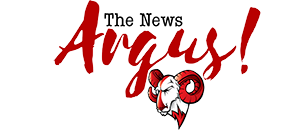 Post Classifieds
ARGUS EXCLUSIVE: WSSU Chancellor calls VSU report 'absurd'
By Chelsea S. Burwell
On February 5, 2014
During an interview today with The News Argus, Winston-Salem State Chancellor Donald J. Reaves addressed allegations published in a Virginia State report.
According to that report, Reaves made "offensive" comments at the November CIAA awards luncheon.
The report was written by Virginia State University's attorney, Robert Clayton, and includes accounts from the VSU head coach Latrell Scott, assistant coaches and eight VSU (the Trojans) football players.
"I've looked at the Virginia State report," Reaves said. There is nothing that I said there that anyone in their right mind could find offensive. I commended the Virginia State players for the hard work it took to get there [the championship]. I wished them well, but at the same time, I'm the chancellor of Winston-Salem State University."
Nov. 15 the annual CIAA awards luncheon took place in the Anderson Center at WSSU. Allegedly VSU football players attacked Rams quarterback Rudy Johnson in the men's restroom. Johnson sustained a black eye and injuries to his ribs and back.
One Trojan player, Lamont Britt, was subsequently charged with misdemeanor assault, inflicting serious injury. Britt's next court date (in Winston-Salem) is scheduled for April 15, according to the Winston-Salem Journal. His first court appearance was Dec. 9 in Winston-Salem
According to the report, VSU players were offended by the Rams ritual chant "Let's Eat," a tradition that began four years ago, Reaves said.
"They say it all the time. They've been doing that for four years. It's never offended anyone else, and it's never incited anyone to violence. If they're using that as a justification for what happened, then that is absolutely irresponsible."
Reaves said he questions the credibility of the report, calling it "absurd."
"The only people they talked to were the Virginia State players who had the most to lose."
Get Top Stories Delivered Weekly
More thenewsargus News Articles
Recent thenewsargus News Articles
Discuss This Article