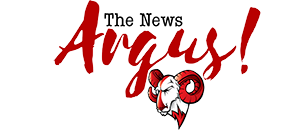 Post Classifieds
Safety video launched: 'See something. Say something'
By De-Ann Smith
On May 8, 2013
De-Ann Smith
The campus police and public safety departments are asking students to become more active and involved in campus safety.
A new campaign, "See something. Say something," was launched at the beginning of April to make students aware of how safety can start with them.
Darrell Jeter, emergency management director, said the push for this campaign derived from the recent school shootings and lockdowns across the nation.
He said Patricia Norris, the director and chief of police, has been pushing the idea for the campaign throughout the academic year.
The campaign will be ongoing throughout the next school year. Jeter said they are pressing the idea now so students can become familiarized and pass on the concept to incoming students in the fall.
Schatavia Gray, a senior mass communications major from Jonesboro, Ga., was the videographer for the promotional video that highlights the importance of each person doing his or her part to make the campus safe. The video includes members of student government, athletics and various Greek organizations.
Jeter said it is important that students report anyone who demonstrates disruptive or threatening behavior to RAM Assist, the school's threat assessment team. He said the team is there to help prevent something from occurring.
Jeter recalled the incident at the University of Central Florida, where a student saw his roommate with a gun and contacted campus police. He said campus police changed their tactics for a response of a potential active shooter.
The UCF police approached the situation as if they were responding to a fire alarm in the dorm.
"[UCF police] diverted what could have been a fatal situation for many students," Jeter said.
He said if a student is in a situation where he or she sees a roommate or anyone else with a gun, he or she should notify campus police.
Jeter said there are discreet ways for students to report things without fear. He said broadcasting it to friends isn't always the best idea.
"We have professionals on campus whose roles are to address situations like that in a professional manner and in a manner that's in your best and safe interest."
Starting September, there will be an annual campus safety day, highlighting and promoting all of the internal safety resources. It will be a three-hour event in the Breezeway.
Get Top Stories Delivered Weekly
More thenewsargus News Articles
Recent thenewsargus News Articles
Discuss This Article