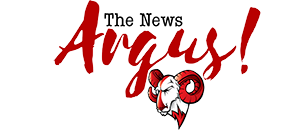 Post Classifieds
Student's father on donor list for kidney transplant
By Kanesha Leak
On December 5, 2011
Nov. 1 Wendell Matthews, father of a Winston-Salem State student, was added to the North Carolina kidney transplant donor list.
Aeriel Matthews, senior biology major from Maple Hill, N.C. said, "He kept the whole thing a secret, until my mom discovered what exactly was going on, so we were shocked to hear his kidneys were that bad off to need a transplant."
Out of the 1,867 African Americans waiting on the organ transplant list, 59 percent are waiting for a kidney.
The number of North Carolinians waiting to receive a kidney, a liver, or a pancreas, has decreased from, 3,550 in September to 3,400, according to the U.S. Department of Health and Human Services.
Some diseases that can lead to organ failure are found more frequently in ethnic minority populations.
Aeriel Matthews said her father was a drinker for many years until he decided to make a change and stop drinking.
After being sober for five years, Wendell Matthews went back to drinking heavily. When he started drinking again, he stopped taking his blood pressure medication, one of factors that caused his kidneys to fail.
According to Life Share of the Carolinas, people can donate a kidney.
Immediate family members are most likely to be a donor match; however, close friends and strangers can provide a suitable match.
For minorities, the success rates for kidney transplants increase when organs are matched between people of the same ethnic background.
"I am a match," Aeriel Matthews said.
"I've thought about donating my kidney to him [Wendell Matthews], but my biggest fear is that I give him my kidney, and he'll continue to drink and ruin my kidney as well."
Aeriel Matthews' sister is also a match, but she has the same doubts about donating her kidney to their father.
According to organs transplant statistics, the country is divided into 11 geographic regions, each served by a federally designated Organ Procurement Organization, which is responsible for coordinating all organ donations.
With the exception of perfectly matched kidneys and the most urgent liver patients, first priority goes to patients at transplant hospitals, located in the region served by the OPO.
Eighty percent of all organs are donated and used in the same geographic area.
Aeriel Matthews said that only 25 percent of her father's kidneys are working.
"My father is staying optimistic. Well, that's what he wants us to believe," she said.
"He's continuing to go to work, but he rests more now."
A disproportionate number of people who are on donor lists approximately 50 percent are racial/ethnic minorities.
"Being and organ donor gives others the chance to live and become whole again," Aeriel Matthews said.
"To give a part of you so that someone can live is the greatest sacrifice anyone can make."
Get Top Stories Delivered Weekly
More thenewsargus News Articles
Recent thenewsargus News Articles
Discuss This Article