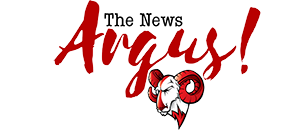 Post Classifieds
The Campus Incident Report 4/30/2013
By Compiled DaYona McLean
On May 8, 2013
De-Ann Smith
Sunday, April 7
Stolen Property
At 7:15 p.m., campus police received a call from a student reporting that her items had been stolen from the clothes dryer located in Wilson Hall. On three occasions, she checked the clothes and on the last visit she checked the dryer and noticed that two pairs of dark blue Levis, a burgundy Levi shirt and a red T-shirt were missing. There are no suspects or leads at this time.
Wednesday, April 10
Trespassing
At 3:22 a.m., a student notified campus police about two individuals who entered the Donald Julian Reaves Student Center construction area. Upon arrival, campus police were notified about two individuals running from the construction area toward the Thompson Center. Two female students were asked if they were inside the construction area, and they confirmed being inside the construction fence, but said they did not go inside the building. Both students were advised about the serious nature of their actions. This incident was referred to Judicial Affairs.
Larceny
At 11:17 p.m., a male student filed a report about a theft in Wilson Hall. The student said when he left his dorm around 9:50 p.m. he left his room door unlocked. Upon returning, about an hour later, he attempted to charge his cell phone and realized his cell phone charger was missing. He looked beside his television and noticed that his PlayStation 3 was gone, his laptop was moved and the screen was cracked. In addition, he reported four Polo baseball caps stolen. A serial number was obtained for the PlayStation 3 and entered into the National Crime Information Center system. There are no suspects at this time.
Tuesday, April 16
Burglary
At 5:06 a.m., campus police received a report about a burglary in Gleason Terrace. Upon arrival, campus police spoke with two female students, one who said she woke up around 8 a.m. and noticed her cell phone was missing. The second female student said that when she was alerted about her roommate's missing cell phone, she noticed her Android tablet was missing from her desk, and $10 was missing from her purse. There are no suspects at this time.
All information provided in the Campus Incident Report was provided verbally by the Campus Police. These were the most updated reports available before The News Argus deadline.
Get Top Stories Delivered Weekly
More thenewsargus News Articles
Recent thenewsargus News Articles
Discuss This Article