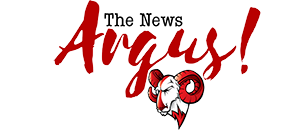 Post Classifieds
Greeks in the house
By Chelsea Burwell
On May 8, 2013
De-Ann Smith
New Greek housing is coming to Winston-Salem State fall 2013 - the first for any HBCU.
The purpose of the plan -- implemented by the offices of Housing and Greek Life -- is to increase Greek unity on campus.
Director of Housing and Residence Life Abeer Mustafa assigned the task of creating the housing plan to Tiffany Bromfield, hall director of Rams Commons. Her colleagues and fellow hall directors, Lametric Bishop and Jessica McClain, helped organize the housing plan.
"She [Bromfield] brought us on board for our different perspectives, knowing that we are part of Greek organizations as well," Bishop said.
The new housing plan is open to the National Pan-Hellenic Council organizations, as well as Council of Independent Greek Organizations. Overall, there are 16 active Greek organizations with approximately 200 students participating actively in their chapters.
Moore Hall will be the designated residence hall, offering 60 single and double occupancy rooms. Despite the exclusivity of the program, Moore will have hall directors and residence advisers like any other residence hall on campus.
With the project in place, Housing and Greek Life said they hope the new plan will increase Greek familiarity campuswide.
"The hope for us in Housing is to help the Greeks have more of a presence on campus," McClain said.
She said while the Greek population on campus is significant, she wants there to be a sense of longevity attached with their presence.
"With this initiative, this gives them the opportunity to be seen and heard and have their own meeting spot and place.
"PWIs in the area have what is called a Greek row where you know that Greeks have a presence, and that is something that is lacking here," she said.
A Greek row is an area on campus that is designated for sorority and fraternity housing.
McClain said that the proximity of Moore and the Greek plots is also a positive outcome of Greek housing.
"We want to create something that will be utilized for years to come," McClain said.
Assistant Director of Greek Life and Special Programs Orlando Mitchell said the initiative will increase the number of Greek programs on campus.
"We want this program to give them a responsibility and entitlement," Mitchell said.
"A lot of them [Greek organizations] do things off campus, but it's never seen, so we want to bring more events on campus."
Mitchell said the housing plan is a push toward a positive direction for Greek life.
"I hope we can serve as a model for other HBCUs trying to implement a plan like this."
Bishop said this plan serves as an opportunity to increase and retain membership while trying to increase interaction amongst Greek and non-Greek students.
"We want to dispel the thought that Greeks are in a bubble," she said.
While the Greek housing program plans to increase presence and activity of Greek students, the initiative will also bring programs specifically related to Greek life.
"This initiative is not something to overtake what organizations are already doing. It's something additional to help them develop and help the Winston-Salem community as a whole," Bishop said.
Mitchell said that he has received positive feedback from the Greek organizations.
Shirka Morrison, a sophomore exercise science major from Fayetteville, said the housing plan would be a good initiative to promote Greek unity.
"I think the new housing plan is amazing. I am looking forward to it next year," Morrison said. She is a member of Sigma Gamma Rho Sorority, Inc. Despite Morrison's optimism, she said there could be some pros and cons.
"One of the cons might be the constant battle of competition and popularity," Morrison said.
After the first year of Greek housing, Bishop said the University plans to expand the program.
"Maybe three to five years down the road, we can look at something to be constructed solely for the Greek community. "
Get Top Stories Delivered Weekly
More thenewsargus News Articles
Recent thenewsargus News Articles
Discuss This Article
MOST POPULAR THENEWSARGUS
GET TOP STORIES DELIVERED WEEKLY
RECENT THENEWSARGUS CLASSIFIEDS
HOUSING

JOBS

FOR SALE

TUTORS
Special announcement for News Argus readers: The
Louisville LASIK
experts at Bennet and Bloom Eye Centers perform vision correction surgery to help reduce dependence on glasses and contact lenses. If you have been considering LASIK eye surgery for a more active lifestyle call our Louisville eye care practice today.