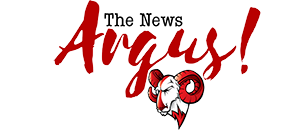 Post Classifieds
Faculty, students to cohabitate in dorms next fall
By Chelsea Burwell
On May 8, 2013
The gap between student-instructor interactions will be filled next semester because Housing and Residence Life enacted the new "Faculty-In-Residence Program."
This new program is a response to Housing assessment survey results during fall 2012.
According to the results, approximately 70 percent of participants said they are "very" or "somewhat" likely to sign up for opportunities to interact with faculty outside of the classroom. For the first year, the program will be in Wilson Hall and Foundation Heights.
Director of Housing and Residence Life Abeer Mustafa said she was pleased with the feedback she received from Winston-Salem State students.
"It's a great opportunity speaking with the residents and seeing the results as high as the 70s, saying they want interaction with faculty outside of the classroom," Mustafa said.
According to Mustafa, the program will build connections between students and teachers in extracurricular settings, build student confidence and make professors more approachable - all effects that will show in the classroom.
"Professors love when students come to their office, but often times it's inconvenient for students," said Corry Colonna, area coordinator for Housing and Residence Life.
Colonna said that an added advantage of this program for faculty is to gain insight about students' learning abilities and habits.
"This [program] will help faculty understand if or why students are struggling in class and get to the root of the issues," Colonna said.
"Whether it [a problem students have] deals with academic or outside issues, faculty can lead them to the right resources like the Counseling Center, hall directors or even the Health Center."
Mustafa said that the FIRP is not strictly academic-based and can encourage students and professors to connect through hobbies and similar interests.
The application deadline for faculty members was March 8. To be eligible, professors needed to be full time and on a tenure track. The FIR will receive benefits of living in a fully furnished tax-free apartment. This includes free utilities and Internet access in a one bedroom, one bath, full kitchen apartment. Also, faculty will receive program funding for events and a dining hall allowance.
The FIR are still responsible for parking fees. They will have administrative and elective responsibilities including coordinating workshops, working with other FIRs to establish a community and attending bimonthly meetings with the area coordinator or hall director.
However, not all students are excited about the new program.
Le'Porschia Hankerson said she is wary of the faculty moving into residence halls.
"It feels like there's a restriction already with hall directors being in the residence halls, too," she said. Hankerson is a freshman double major in business administration and Spanish from Atlanta.
She said that faculty should just extend their office hours and the program could result in inappropriate relationships between students and faculty.
Rebecca Wall, professor in the English Department, said she thinks the new program could be a good idea.
"I think the program could work well. I believe the program will do more than give students an out-of-class opportunity to see professors," Wall said.
She said the proximity of students and faculty will allow both groups to see each other going about their daily lives. Wall said when she first began teaching at WSSU, the chancellor [Kenneth R. Williams], along with a few other faculty members, resided on campus.
"My friend and mentor Ms. Carrie Robinson had an apartment in a building just downhill from the chancellor's house," Wall said. According to Wall, the building has since been torn down.
Colonna said that because students and professors know that not all of their spare time is spent studying or preparing lesson plans, the program creates a balance.
"They [faculty] will have a presence in the hall and can participate in hall meetings," Colonna said.
"They can also help sponsor events in the hall like fireside chats or coffee with the professor."
Also, he said that this program will give students a model of professionalism among adults with faculty serving as in-house role models.
Mustafa said originally they wanted two FIRs to start the first year. However, they received a surprising response of nearly a dozen applications.
"The faculty has stepped up, and said they're interested," she said.
"We'll even have to turn people down."
During the upcoming 2013-2014 academic year, Mustafa said they would probably choose two faculty members. She said that if successful, Housing will later expand the program and find residence for faculty in upcoming years.
Peter Blutreich, associate director of Housing, said that the selection process is still underway.
Colonna said, "We hope that faculty can create a bridge with other faculty to bring them in for programs or to help students even though they are not official faculty-in-residence participants."
Get Top Stories Delivered Weekly
More thenewsargus News Articles
Recent thenewsargus News Articles
Discuss This Article