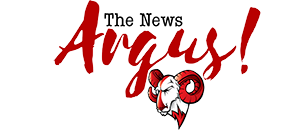 Post Classifieds
'Keep Calm' Extra graduation admission tickets may be available
By DaYona McLean
On May 8, 2013
Jordan Holloway
Don't fret graduating seniors; there may be additional commencement tickets headed your way.
Assistant Provost for Administration and Planning, Letitia Cornish, said the ticket reservations website will close May 8, and the tickets that have been reserved will be distributed.
"We will know May 8 how many tickets we will have left based on the number [of tickets] that have been reserved," Cornish said.
Cornish said as of April 24, there are 860 seniors who have reserved their graduation tickets.
She said many of the reservations were for the full amount of 10 tickets, and some of them were for two or three tickets.
"So not everyone is requesting 10 tickets, so, that on top of how many reservations we get will help us determine how many [tickets] we have left."
Cornish said once the number of excess tickets are determined, there will be an announcement sent the week of May 13, informing seniors of the process to obtain extra tickets.
She said if seniors don't pick up their tickets May 10-11 and don't contact anyone to make other arrangements to pick up tickets, their tickets will become excess tickets for distribution.
Cornish said they don't know exactly how many people are graduating because some seniors are still in the clearance process.
She said that there are approximately 1,300 graduates for spring 2013 and 403 for summer/fall 2012.
"We usually don't get that final number [of graduating seniors] until the week of commencement."
The speaker for this year's ceremony will be Nikki Giovanni, an award-winning poet, essayist, novelist and educator.
Cornish said Giovanni was chosen because the senior class council recommended her.
"The senior class council provided our office [provost] with a list of 100 people they would love to see speak," Cornish said.
"They narrowed the list down to the top 16 people, so the senior class president and I looked at availability and cost for speakers.
Ms. Giovanni was available and her cost was reasonable."
Some of the speakers on the top 16 list included Magic Johnson, Denzel Washington, Bill Cosby, Susan Rice and Common.
This year's commencement ceremony will be at 9:45 a.m. May 18 in the Lawrence Joel Coliseum.
Get Top Stories Delivered Weekly
More thenewsargus News Articles
Recent thenewsargus News Articles
Discuss This Article