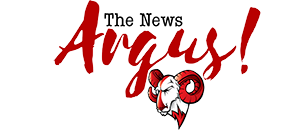 Post Classifieds
Rams decelerate No. 1 offense
NCAA D-II Football Playoffs Round 2: WSSU vs. Shippensburg
By Daniel Braswell
On November 27, 2012
Hubei University of Chinese Medicine
Winston-Salem State advanced to the NCAA Division II quarterfinals after shutting down Shippensburg 37-14 at home Nov. 24.
The Rams (12-0) defense was impressive as they forced Shippensburg's high-powered offense in to five turnovers and only 280 total yards.
The Red Raiders (11-2) entered the game averaging 551 offensive yards per game and almost 50 points to lead the country.
"I think everybody at this game now knows who has the best defense in [Division II] football," said Connell Maynor, Rams head coach.
"It's no question about it. We have the best defense and we proved it today."
With the poor play from the Red Raiders including three interceptions by junior quarterback Zack Zulli, Shippensburg's head coach Mark Maciejewski said he understood his team's carelessness with the football was a big reason for the Red Raiders defeat.
"Turning the ball over hurt us and you can't do that against quality football teams," said Maciejewski, whose record is 18-6 in two seasons with the Red Raiders.
"We just made too many mistakes."
The Rams started the game with a 49-yard touchdown run by sophomore Maurice Lewis a little more than five minutes into the first quarter.
Momentum changed in the second quarter after Shippensburg's sophomore linebacker Brian Souber intercepted a pass from Rams sophomore quarterback Anthony Carrothers for a 63-yard touchdown return to make the score 7-6. It was Carrothers only interception. The Rams kept the lead after the return by blocking the Red Raiders extra point.
Carrothers started in place of injured senior quarterback Kameron Smith. Carrothers redeemed himself on the next drive when he found senior wide-receiver Jameze Massey for a 69-yard touchdown pass.
Before halftime, the Rams added two more touchdowns: on a 1-yard run by Lewis and after Carrothers reconnected with Massey for a 33-yard touchdown.
Shippensburg's last scoring drive came in the second quarter on a 3-yard pass from Zulli to sophomore wide-receiver Trevor Harmon for a touchdown.
Starting the third quarter leading 28-14, the Rams took full command of the game with a 31-yard field goal by senior kicker Landen Thayer and a 3-yard touchdown pass from Carrothers to senior tight end Jerry Chandler.
Carrothers finished with 332 passing yards with three touchdowns. Lewis rushed for 158 yards on 26 carries and two touchdowns. WSSU had 525 yards of total offense.
Following the victory, Maynor said his players are happy with the win but remain determined to achieve the ultimate goal.
"I think our guys are really focused on the big picture of winning a national championship."
"They [the players] did celebrate but not as much as you would think they would," Maynor said.
Next for WSSU in the playoffs is a matchup against the Crimson Hawks of Indiana University of Pennsylvania.
IUP is 12-1; they beat Shippensburg 41-10 on Nov. 10. Maynor and his team watched the film of that contest between IUP and Shippensburg.
Maynor said that he is aware of how talented the Crimson Hawks are running the football as they are averaging 269 rushing yards per game.
"It looks like we are two evenly matched teams," Maynor said.
"We have to be able to stop the run next week and force them to throw the ball."
The game begins at noon on Dec. 1 at home.

 
Get Top Stories Delivered Weekly
More thenewsargus News Articles
Recent thenewsargus News Articles
Discuss This Article