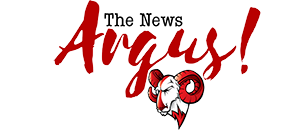 Post Classifieds
Disability services seeking notetakers
By Jennifer Bruinton
On January 29, 2014
Winston-Salem State is seeking note-takers during the spring semester for the department of disability services.
Accommodations are required for notetakers by the Americans with Disabilities Act and the Rehabilitations Act of 1973 for students' equal access to education.
Note-taking is the practice of recording information captured from another source. Myra Waddell, disability services coordinator said that note-taking has been ongoing before she first came to the University in 1988 and that it is required by the ADA.
"The federal law is mandated. Note-taking can be considered a reasonable accommodation if requested by a student that qualifies for that service," Waddell said.
She said the circumstances of a student's disability determine whether a student needs a notetaker.
"It could be anyone who's hearing impaired, blind, someone that has crippling arthritis may need a note-taker or even someone with a muscle deformity. Everyone with a disability won't need a note taker though. It's all based on the individual need and if the student qualifies to have a note-taker," she said.
Students with a disability must make a formal request with the Office of Disability Services to obtain a note-taker.
She said that the qualifications to be a note-taker include completing a full semester of class work, receiving a 2.8 GPA, and completing the Note-taker training 101 course.
"I don't want to send a student that is on academic probation to go take notes for someone else," Waddell said.
Jarrett Coleman, sports management major from Kernersville said, "I had two note-takers last semester and they were both really helpful. If the situation calls for it I would have another one and also because I'm a visual learner. It's a great way to get to know people."
Yohana Gebremeskel, freshman biology and chemistry major from Charlotte, said that she is a note-taker this semester.
"I really needed a job, so I decided to take notes for students"
In addition, Waddell said a student's availability determines how often they will record notes. Note-taking can be a work-study assignment or students can earn volunteer hours.
"They don't take notes for a person; they take notes for the class. They may not be sitting with that student, but they are sitting in that class. It varies on the student's disability, and they don't act as tutors only as note takers," she said.
Waddell said that she can supply the materials for the note-taking or students may use their own, but it is essential that a copy of the notes are sent to her and the student by midnight. This way the student is able to study in a timely manner.
"I give them [note-takers] feedback when I receive the notes, and if notes aren't properly recorded, my students will most likely tell me. If you're not taking good notes we might need to find you an opportunity that you might be better at," Waddell said
Note-taking is not one of the general accommodations that are given to students at Wake Forest University, administrative coordinator of the learning assistance center, Kimber Clark said.
"We don't really have a lot of experience with using note-takers. If a student is granted the accommodation of a note-taker it's on a very limited case by case basis. It just depends on what the student needs. Generally the accommodation that we give is 50 percent extended time when taking an exam," she said.
Get Top Stories Delivered Weekly
More thenewsargus News Articles
Recent thenewsargus News Articles
Discuss This Article