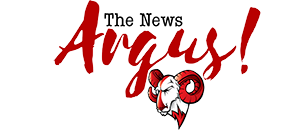 Post Classifieds
DO YOU BELIEVE?
WSSU football team one win away from first-ever national title
By Daniel Braswell
On December 9, 2012
Marcus Cunningham
For the first time in school history, the Winston-Salem State football team will be playing in the NCAA Division II National Championship Game after defeating West Texas A&M in the semifinals 41-18 Dec. 18.
The No.1 seed Rams (14-0) are also the first CIAA team to get to the championship.
"The guys were ready to play," said Connell Maynor, head coach
"We knew [West Texas A&M] was a good team. I told the guys before the game we were going to see some adversity but we will not lose the football game."
The No. 6 seed Buffaloes (12-3) entered the game with three wins against higher seeded teams in the playoffs and were averaging 40 points per game.
West Texas A&M scored in the first 20 seconds after a 76-yard kick return by freshman wide-receiver Jarrian Rhone to put his team in the red zone. This led to a 16-yard touchdown pass from junior quarterback Dustin Vaughn to junior wide receiver Trevor Hammargren.
WSSU responded by scoring the next 20 points to go into halftime leading 20-7. The scores came on rushing touchdowns by running backs Bryce Sherman and Maurice Lewis and a 21-yard pass by senior quarterback Kameron Smith to senior wide receiver Jameze Massey.
The Rams continued to dominate in the second half outscoring the Buffaloes 21-11 with the final touchdown coming on a 23-yard run by Smith late in the fourth quarter.
Smith finished with 233 passing yards and two touchdowns. WSSU's leading rusher was Lewis with 118 yards on 21 carries for two touchdowns. The Rams had 261 total rushing yards.
"Our offense was able to execute," Maynor said.
"We made it a big focus on being able to run the ball well this week," he said.
The Rams were very secure with the football against the Buffaloes defense having no turnovers. They proved to be more disciplined having only 38 penalty yards compared to 119 yards for the Buffaloes.
"We think if we don't turn the ball over we can win every football game that we play," Maynor said.
As WSSU continues its remarkable season, players are ecstatic about the opportunity they have to win a national title.
"This is what we practice for and I'm really at a loss of words right now," said Rams senior middle linebacker Carlos Fields, who had 10 tackles in the semifinals.
"I can't wait until next week."
The Rams play the No. 1 seed Blazers of Valdosta State University (11-2) who are coming to the contest with a nine game win streak. The Blazers have won two national championships, with the last one in 2007.
The game will be at 1 p.m. Dec. 15 in Florence, Ala.
Get Top Stories Delivered Weekly
More thenewsargus News Articles
Recent thenewsargus News Articles
Discuss This Article