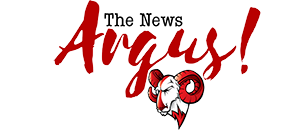 Post Classifieds
Argus profiles two WSSU food service workers
By NAKIA DURHAM
On October 14, 2009
Often students and faculty become so immersed in their daily lives that they seldom think of those that make their time at Winston-Salem State comfortable.

The food service staff works diligently to ensure that the dining areas are clean and that the food served is healthy and enjoyable.

Catherine McCollum, a native of Winston-Salem, has worked at the University for more than 22 years in the Kennedy Dining Hall.

McCollum said she remembers when the Clock Tower, Thompson Center, Early Childhood Development Center, resident halls Gleason-Hairston and Foundation Heights were built.

She said, "One of the best things about working at WSSU is interacting with students, and getting to know all types of people."

McCollum and her husband, Nathaniel, have two daughters, Geraldine Odom and Jasmine Walters. When she is not working, she said she enjoys cooking and spending time with her daughters and grandchild.

Ann McCoy is another staff person who services the students at WSSU.

McCoy, also a native of Winston-Salem, has been at the University for eight years. She works at the Java City Coffee Shop in the Wilveria B. Atkins Science Building.
Like McCollum, McCoy has seen many changes at WSSU.

McCoy said one of the best things about working at WSSU, is seeing students mature from freshmen to seniors.

Although McCoy is often known for words of wisdom, she said that she was not always that way.

"I once told a young man that when I was his age, I used to love to go out and party, and he could not believe it," McCoy said.

She also said that students at the University keep her "young."

McCoy and her husband, Oscar have six sons: twins, Erick and Derrick, Kevin, Curtis, Oscar Jr. and Damond. They also have 12 grandchildren.

When McCoy is not working, she says she spends her time crocheting, going to church and shopping.
Get Top Stories Delivered Weekly
Recent thenewsargus News Articles
Discuss This Article