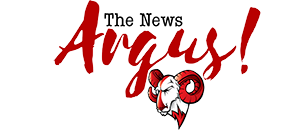 Post Classifieds
Rams move closer to national championship
WSSU knocks IUP from playoffs
By Daniel Braswell
On December 7, 2012
Winston-Salem State defeated the nation's top-ranked defense in its 21-17 win against Indiana University of Pennsylvania to advance to the NCAA Division II semifinals.
The Rams won in the quarterfinals for the second straight season.
The Crimson Hawks (12-2) came in to the game allowing just over 250 yards of total offense per game but gave up 338 yards to WSSU.
The Rams (13-0) defense forced two turnovers and limited IUP's running game to 133 rushing yards, 136 yards less than its season average.
To prove they were worthy of playing in the quarterfinals, the No. 3 seeded Crimson Hawks limited WSSU to its lowest point total of the season.
The No. 1 seeded Rams were also behind in the fourth quarter for the first time since their season opener against UNC Pembroke in September.
"It was what we expected," said WSSU Head Coach Connell Maynor on the game.
"We were evenly matched. We knew it was going to be a struggle all day and it came down to who turned over the ball the least and who made the most plays."
The Rams first touchdown came in the second quarter on a drive that started with a 63-yard pass sophomore quarterback Anthony Carrothers threw to senior wide-receiver Jameze Massey. They scored on a 1-yard run by senior fullback Ricky Rozier.
To tie the Rams, Crimson Hawks junior quarterback Mike Box found wide-receiver Terrill Barnes for a 36-yard touchdown with 17 seconds remaining in the first half. Barnes, a 6-foot-3-inch junior, led all receivers with 160 receiving yards and nine receptions.
To regain momentum before halftime, Carrothers completed a 55-yard touchdown Hail Mary pass to freshman wide-receiver Kenny Patterson with one second remaining.
This gave WSSU a lead 14-7. It was Patterson's first touchdown reception of the year.
"He [Patterson] is gone be known for that catch," Maynor said.
"That was a huge play in the football game."
Carrothers credits timing to him being able to throw the remarkable pass.
"I just wanted to get the ball down the field and give my players a chance," Carrothers said.
"I had to buy some time by escaping the pocket and [Patterson] came up with a momentum changing catch."
The first points of the third quarter came on 29-yard field goal by the Crimson Hawks sophomore kicker Brett Ullman. IUP would score again in the period after a fumble on a kick return by Massey to make the score 17-14.
Despite allowing their opponent to score 10 points unanswered, Maynor said his team remained confident.
"I don't think any of our guys believed we were going to lose," he said.
"We just had to keep on fighting until the game was over."
The Rams re-energized in the fourth quarter when Maynor and his coaching staff put in senior quarterback Kameron Smith.
Smith, the CIAA Offensive Player of the Year, had not yet played in the playoffs after injuring his shoulder in the conference championship game Nov. 10.
"I felt the team needed a boost," Maynor said.
"I knew if I put Smith in it would get the crowd back in the game and it would pick everybody up."
Smith responded by throwing the game-deciding touchdown to Rozier late in the final minutes.
"I knew I could come in and play if I had to," Smith said.
"I just had to get back used to the speed and flow of the game."
The Rams victory was secured after a final stop by the defense on 4th and 5 with 34 seconds left.
Wide-receivers Massey and junior Jahuann Butler had a combined 227 receiving yards for WSSU and linebacker Carlos Fields led the defense with 10 tackles and an interception.
Following his team's difficult loss, the Crimson Hawks Head Coach Curt
Cignetti acknowledged the Rams just wore down his players with their talent.
"That was a tough hard fought
game," Cignetti said.
"Winston-Salem State is a great football team."
IUP's quarterback Box finished with 236 passing yards and running back senior De'Antwan Williams rushed for 110 yards and a touchdown on 26 carries.
Next for the Rams is a matchup at 6:30 p.m. Dec. 8 at home against West Texas A&M. The No. 6 seeded Buffaloes (12-2) are coming off an upset win against No. 1 seeded Colorado-State Pueblo 28-7.
The winner of the game will play either Valdosta State or Minnesota State-Mankato in the national championship Dec. 15 in Florence, Ala. Both are No. 1 seeds in the playoffs.
Get Top Stories Delivered Weekly
More thenewsargus News Articles
Recent thenewsargus News Articles
Discuss This Article