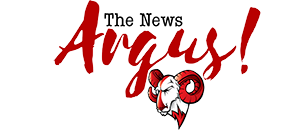 Post Classifieds
Coach, players focus on improving offense
By Matt Parmesano
On December 9, 2012
Winston-Salem State's women's basketball coach A.G. Hall said his team is continuing to improve and that he is looking forward to the rest of the campaign.
"I feel good," Hall said.
"We've made progress from when I first took over a couple of months ago. We have a lot of young players, so there's been a lot of teaching and a lot of learning but we've definitely made progress."
The Lady Rams started the season with a 1-4 record, playing four of their first five games away from the C.E. Gaines Center.
WSSU opened the season at home Nov. 12 with a 62-48 win against Mars Hill but has lost its last four games, all on the road.
Coach Hall said he is pleased with his team's effort on the defensive end but is looking for improvement on the offensive end to gain a winning balance.
"We've shown flashes of brilliance defensively, holding a couple of teams in the 40-point range which is right around our goal," Hall said.
"Offensively, we're still learning where to take shots and the type of shots that we need to take in order to win games."
Taylar Wells, a 5-8 junior guard from Stafford, Va., leads the Lady Rams in scoring with 8.0 points per game. Wells said she feels that her young team is improving but that she and her teammates all need to do more to get to where they want to be by the end of the year.
"We're getting better," Wells said.
"We just need to progress a little quicker."

Wells, like Hall, said she likes the way her team has played defensively, but that she too expects more of herself and the rest of the Lady Rams on offense.
"We've executed on defense well and have actually done better than I expected in that regard," Wells said.
"We've just got to put the ball in the basket."
Hall and his players are on the same page as far as what the team is doing right and what needs to get better.
Hall and Wells both stressed how motivated the team is to win and said that everyone involved with the team is committed to success.
"We need to get some wins," Wells said.
"We're getting there."
With 20 games left to play, WSSU's team still has time to develop and win more games.

Edited by De-Ann Smith
Get Top Stories Delivered Weekly
More thenewsargus News Articles
Recent thenewsargus News Articles
Discuss This Article