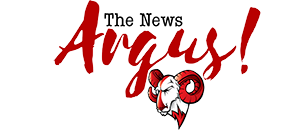 Post Classifieds
Study abroad down among minorities; however numbers increasing at WSSU
By Jamie Hunter
On April 5, 2011
Diversity in study abroad programs is extremely low. According to a study from Research in Higher Education, minority groups--namely African Americans are underrepresented in study abroad opportunities.
Study abroad programs are usually populated with white students. According to the Institute of International Education - approximately 81 percent of the 260,327 students who studied abroad during 2008-09 were white, even though white students make up 63 percent of those enrolled in higher education.
This number is greatly disproportionate to the number of African-American students, which account for 4.2 percent of the students, who studied abroad during 2008-2009, yet make up 13.5 percent of the college population.
Mark Salisbury, director of Institutional Research and Assessment at Augustana College in Rock Island, Ill., is the head author of a paper that focuses on the growing diversity gap within study abroad programs.
"Better marketing might help," said Salisbury in an interview with the Associated Press.
Instead of touting foreign study as an essential cultural experience, universities could stress it as a path toward self-reliance, independent thinking and valuable job skills."
At Winston-Salem State the average number of students that travel abroad each year is approximately 30-35 students.
This year however is an exception with between 40 and 50 students traveling abroad, said Rickford Grant, international programs director for the Office of International Programs.
"When I first came to WSSU almost three years ago there were really no programs going anywhere," Grant said.
"Now the number of programs has grown to include the Ghana-Benin program which is specific to WSSU, [and] Motorsport Management has a program that is going to France," Grant said.
Grant said that there are more big programs this year because of what he believes to be more faculty interest in leading programs and more student awareness of what is offered.
WSSU has also seen an increase in the number of individual students that seek to study abroad.
The data gathered by Salisbury and his researchers shows that studying abroad appeals to white students more because of the emphasis on attaining a cross-cultural international experience.
Angela Boyd, an African-American finance and accounting junior, will be studying abroad in Marseilles, France during the summer for UNC-W's "Summer on the Mediterranean" program. This program is part of the UNC consortium, which enables students of any UNC school to participate in programs at other UNC colleges and universities.
"I definitely wanted the opportunity to travel outside the United States to experience a different culture because I feel that you don't have an accurate view of the world or even your own country, having never been anywhere else," Boyd said.
A forthcoming published article written by WSSU professors, Soncerey L. Montgomery and Uchenna P. Vasser in the Journal of the National Collegiate Honors Council stresses the importance of studying and traveling abroad.
The message of "Taking it Global" is that diverse cultural connections enhance the quality of students lives and study abroad programs are critical and unique channels through which students can be prepared for global understanding and interaction.
"In general, some students may be unaware of the study abroad options available to them; we want to provide opportunities in a structured, safe learning environment for students if they decide that they would like to step outside their comfort zone," said Montgomery, who also heads the Honors study abroad program in Queretaro, Mexico.
There are many different options available for studying abroad.
The OIP assists students in finding a program that best suits their needs and wants for their education. Scholarships and other types of financial aid information is readily available for students who can't afford to pay for it on their own.
"You learn so much about yourself and your culture when you study abroad," Montgomery said.
"The experience is a great way to get an idea of just how big the world is."
Get Top Stories Delivered Weekly
More thenewsargus News Articles
Recent thenewsargus News Articles
Discuss This Article
MOST POPULAR THENEWSARGUS
GET TOP STORIES DELIVERED WEEKLY
RECENT THENEWSARGUS CLASSIFIEDS
HOUSING

JOBS

FOR SALE

TUTORS
Special announcement for News Argus readers: The
Louisville LASIK
experts at Bennet and Bloom Eye Centers perform vision correction surgery to help reduce dependence on glasses and contact lenses. If you have been considering LASIK eye surgery for a more active lifestyle call our Louisville eye care practice today.