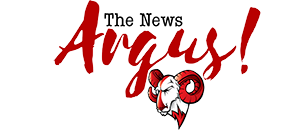 Post Classifieds
COACH'S GAME BALL: Michel-Ofik Nzege [Ziggy]
By Matt Parmesano
On January 29, 2013
Retro-Nameplate. Illustration by Brandon Coley
Men's basketball Head Coach Bobby Collins chose Michel-Ofik Nzege [Ziggy]as the recipient of this issue's Game Ball.
Nzege, a 6-8 freshman forward from Geneva, Switzerland, is already starting in his first season.
"He's made great strides from the first day he stepped on campus to now by working hard and he's in the starting lineup," Collins said.
"He's really played well, and if he stays out of foul trouble I know he can really be trouble for the other teams."
Nzege ranks fourth on the team in points per game (6.6), second in offensive rebounds (1.6), and second in blocks (0.8).
"He plays hard each and every night and does a lot of things that don't show up on the stat sheet ," Collins said.
"He is a great player and I'm excited to watch him grow because he's just getting started here at WSSU."

Q: Does getting the Game Ball give you any added confidence or motivation for the rest of the season?
Nzege: It's cool to get the Game Ball. It shows that I work hard and getting recognition like this will give me added motivation to keep working. It gives me a little extra motivation but my main motivation is still the same and that's to help my team win the national championship.

Q: You've played well. What has been the key to your success?
Nzege: I've been more consistent over the last several games and my confidence level is getting higher. Coach has been showing more confidence in me by telling me to take more shots and my hard work has been paying off.

Q: What type of leader do you try to be on and off the court?
Nzege: I always try to make the right choices off the court by doing my homework, getting to class on time and making good grades. I also like to come into the gym and get some extra shots up to continue to work on my game outside of practice.

Q: What NBA player do you model your game after and look up to most?
Nzege: There are a couple. I really look at Lamar Odom (Los Angeles Clippers) and Kevin Garnett (Boston Celtics). I watch Kevin Durant (Oklahoma City Thunder) a little too because I want people to know that I'm not just an inside player but that I can play outside as well.

Q: What are your plans after WSSU?
Nzege: My major is justice studies. If the Lord gives me a chance, I would love to play in the NBA. Otherwise there are a lot of great leagues overseas where I could make a lot of money playing basketball. Hopefully, I can play professional basketball for a couple of years and after that I want to become a lawyer.
 
Get Top Stories Delivered Weekly
More thenewsargus News Articles
Recent thenewsargus News Articles
Discuss This Article