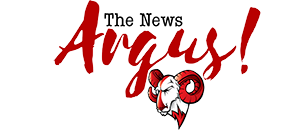 Post Classifieds
Lady Rams focusing on defense, closing
By De-Ann Smith
On January 29, 2013
Despite an overall record of 9-8 and conference record of 4-3 [as of Jan. 19], the Lady Rams basketball team is currently second in the nation for their defensive game.
"Coach makes us focus on defense and rebounds because offense will come," said Raven Fields, sophomore from Columbus, Ga.Chaylia Coleman, a sophomore from Charlotte said the ranking boosted their confidence.
"It helps us and motivates us. We want to be first and it pushes us every day in practice."
Head coach A.G. Hall said he was pleased with the overall defensive effort of each player but with an injury-free team, their results could be better.
"When we are healthy defensively we are pretty good. We haven't had a perfectly healthy team since Virginia Union [Jan. 3]."
The Lady Rams have been playing without Keyrra Gillespie, who according to Hall is their "floor general."
Hall said she has shown an incredible amount of toughness.
Coleman said, "Playing without her [Gillespie], a lot of roles are different; she is a big contribution to the team."
Coleman, who also has an injury, said she believes she could have made a difference in recent games. "I could have helped as an extra pair of legs, and my height is an advantage in the CIAA," said the 6-2 forward. "
Hall said both players will be back on the court very soon. He added that with the absence of Gillespie, the team's weaknesses have been revealed and they know what needs to be worked on.
This is Hall's first year as Winston Salem State's head coach. He said though he wants better results personally, with a young team the season is going so far as expected.
"Many of the girls are sophomores; they didn't play last year. They now have a big responsibility."
With half of the players joining the Lady Rams this season, the team has only four upper classmen, along with seven sophomores and one freshman.
"Everyone is fairly new. We have a new coach and a new system, and we are trying to come together as a team," Coleman said.
Hall said the players are learning and getting better in a short period of time.
"We have a lot of room to develop. We know that and that is the first step," Fields said.
The Lady Rams still have time before the CIAA championships Feb. 25 at the Time Warner Cable arena in Charlotte.
On preparing for the CIAA championship, Hall said, "We need to improve on what we do well which is defense. Offensively we are still trying to figure out who is comfortable with the ball.
We need to get to the point where we play at the top of our game."
Hall's strategy is to motivate motivate athletes to play smarter and more proficiently.
With only CIAA Southern Division conference games left, Hall expects Shaw and Fayetteville State to be their toughest competition. Shaw won the NCAA Div. II National Championship last year and Fayetteville State is first in the southern division with an undefeated conference record [as of Jan. 19].
Hall does not rule out Johnson C. Smith, however. He said they will be on top of their game, having former
WSSU Head Coach Steve Joyner.
The the first three conference losses, the Lady Rams ended in a 3-point game difference or less.
"The team is fairly young and learning how to win," Hall said.
In an unfortunate loss at home against Elizabeth City Jan. 14, the Lady Rams held a 14-point lead against the Vikings with 2:49 left but were unable to hold them off, taking a loss by 2 points.
"I think early on we weren't mentally to the point where we felt like we could win. But now we are playing so well. We put ourselves in a position to win and I think it shocked us a little bit to the point where they made a run and we weren't experienced enough to close out the game," Hall said.
Coleman said, "We have been working on that in practice, like game situation type drills. The thing we still have to learn is knowing what to do in which type of situation."
Hall said his experience as head coach has been more than he could have hoped for.
"The biggest thing I enjoy is being able to have a direct impact on players."
Hall said he can help shape the mentality of the team and set the standards that as an assistant coach he could not do.
Though unsure of the team's readiness to win the CIAA championship, Hall said they are gaining respect from the conference and somewhere along the way, they will have the confidence.
"We are playing well. We just need to learn how to take care of the ball up to the last minute of the game but we will be competitive," Hall said.
 
Get Top Stories Delivered Weekly
More thenewsargus News Articles
Recent thenewsargus News Articles
Discuss This Article