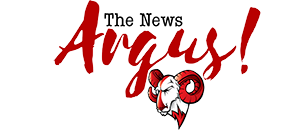 Post Classifieds
Rams shoot for CIAA, national titles
By Matt Parmesano
On January 29, 2013
Editor-in-Chief Chelsea Burwell won first place for best online multimedia package. DaYona McLean
The Winston-Salem State men's basketball team is off to a great start this season and has high expectations.
After losing to West Virginia Wesleyan, 57-54 in the first round of the Division II tournament last season, Head Coach Bobby Collins and his players say that they are on a mission for nothing short of a national championship this time around.
The Rams are 13-3 overall and are tied for first with Shaw University in the CIAA conference standings (6-1). WSSU won its 11th conference title last season and looks to be on its way to another.
Coach Collins is pleased with his team's position.
"I'm excited about where we are," Collins said.
"We started conference play 6-0 before losing to St. Aug's [St. Augustine's], but I like where my team is. We understand what's at stake and hopefully that loss got us back focused on how we need to compete night in and night out."
Collins said his team has played well but there is still need for improvement.
"I know that we can defend and rebound a lot better than we have," he said.
"If we want to win a championship, we have to play some defense."
Senior guards Justin Glover, Marcus Wells and sophomore forward WyKevin Bazemore were all part of last year's team that fell short, and Collins believes that this experience has had an impact on the team's success this season.
"The fact that we have guys that competed last year in the run that we had has definitely played a major role," Collins said.
"We're a more experienced and motivated team this year."
Glover leads the team in points per game (16.6), Wells in assists (4.6), and Bazemore in rebounds (7.2).
Wells is happy with the way his team has played and is confident in their chances of retaining the CIAA title and making a run at the national championship.
"I'm very satisfied right now," Wells said.
"We're mixing and blending well as a team and our experience from last year gives us an advantage. We want it more this year and it shows in our effort and focus."
The Rams have nine games left in the regular season, and 12 games overall counting the conference championships before the Division II tournament begins in February. Collins and Wells both said that the team is looking to finish strong, win the conference championship and gain momentum going into the tournament.
"If we play the next 12 games like we're capable of, we will win the CIAA championship," Collins said.
"After that is the tournament, and we want to go further and deeper than we did last year. We know what we're capable of if we stay focused."
Get Top Stories Delivered Weekly
More thenewsargus News Articles
Recent thenewsargus News Articles
Discuss This Article