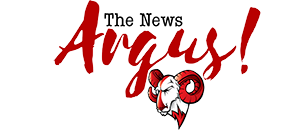 Post Classifieds
New database debuts at O'Kelly, aids student research
By Sheridan Watkins
On April 20, 2014
Students looking for an easier way to find statistics in data may have hit the jackpot with Data Planet.
Data Planet is a product that allows easy access to statistical data. Produced nine years ago by CEO Richard Landry, the product has made its way to Winston Salem State.
"It has evolved," Landry said.
"We developed a product that we sell to companies to track their internal metrics," Landry said.
Internal metrics measures corporate performance and is made available to those inside the company. He said there are more than 5,500 data sets active in the product.
Landry said the companies subscribed to Data Planet began to ask for more information. With the new editions, it has developed into the product he presents.
The goal of Data Planet at WSSU is to assist students with charts and data for anything that is needed for courses or other educational reasons. The data sets are provided from the various companies and are organized by categories to make them user-friendly.
Ian Hertz, business reference librarian at WSSU, is the staff member that made Data Planet accessible to students and staff.
"The benefit I think it will have is getting this product noticed in more departments [on campus]," Hertz said.
"Whoever did get to come to this demonstration will learn how to use it and share with their colleagues and increase its usage and the value of us having it here."
According to Landry, Data Planet is only open to subscribed members. Since Hertz made Data Planet available to WSSU, all faculty and staff can access it through the University's Internet.
A demonstration of how to use the product was April 15 in the C.G. O'Kelly Library.
Here's how it works:
If a student wants to find information on stats for diseases, unemployment rates, or campaign elections, he or she will easily find it on Data Planet. It can be as specific as narrowing the search to counties.
Landry said all data is up-to-date and freshens whenever there is a change,
"The cool thing about our product is, if a company changes or updates the statistical data, either through excel or however, it quickly updates in our system," Landry said.
Janet Malliett, serials librarian, attended the demonstration and said it is a product that she hopes more students will become familiar with.
"This is a very underused product, and that is why we had this demonstration - to let the students know that there is an easy way to access this helpful information," Malliett said.
She said she plans to get familiar with the product on her own so she will be able to help students to use it.
Stacy Cromartie, senior business management major from Fayetteville, said Data Planet is a product that would be beneficial for his major and is something he could use after graduates.
"I recently heard about it [Data Planet], but I see how it would be helpful to people in my major and others as well," Cromartie said.
Landry said there is also an option that is more specific than the standard interface that is on Data Planet - Ready Reference. Beginning users may favor this version instead but the only difference is the way it looks.
"The first [standard] screen might be too much for them. So we have a simpler interface, almost like a Google search, where they just type in a phrase of what they want and get a chart," Landry said.
Get Top Stories Delivered Weekly
More thenewsargus News Articles
Recent thenewsargus News Articles
Discuss This Article