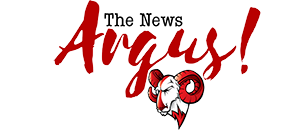 Post Classifieds
Mass Comm professor, former Argus adviser retires after 30 years
By Da'yona Mclean
On April 23, 2014
After more than 30 years of teaching journalism at Winston-Salem State, professor Valerie Saddler will be graduating with the class of 2014.
Saddler, a native of Norfolk, Va., came to WSSU in August 1984 after finishing her doctoral program at Ohio University.
"The General Administration of the UNC-Systems granted WSSU the opportunity to have Mass Communications as a major instead of a minor.
"I saw the job posted in the Chronicle of Higher Education," Saddler said.
Saddler began her WSSU career as a mass communications professor, News Argus adviser and faculty adviser.
She remained adviser for The News Argus for 13 years.
"I have seen the Argus kind of grow, it was a monthly when I first got here," she said.
Saddler said there were no paid positions on the Argus when she was adviser.
She said the mass communications department was a part of the English department and it wasn't until Chancellor Cleon F. Thompson came in 1986 that the two departments split.
When mass communications became its own department, it was placed, along with the Argus, on the third floor of Hall Patterson. Saddler let go of advising for the Argus after becoming the chairperson for the Faculty Senate.
"Mr. Clarence Thomas was the person teaching the mass communications courses before I arrived."
Saddler said when she first arrived the students were very involved in activities on campus, such as WSMC radio, The News Argus and the yearbook.
"Many of the students were excited that they would finally get to major in mass comm. and not minor.
"It's really funny to hear the students complain about having to take Spanish because we had several double majors who majored in Spanish and mass comm."
Saddler said the one thing she would change before she leaves is to move The News Argus back into Hall Patterson.
"I think it's a bigger space, the department is here and the student media would all be in one place."
Saddler said a lot of her former students are upset to see her retiring.
"Many of them have graduated 15 or 20 years ago and I know that they've been talking to their kids about me because when they see me they'll say 'Oh is this the one that used to give the factual errors'."
Saddler said she will mostly remember the geographical changes that have taken place at the University.
"Across the street, when I look out of my office, there used to be offices. There used to be houses where Rams Commons and Wilson is.
"I think three or four dormitories that used to be here have been torn down and others have been built in their place."
During her tenure at the University, Saddler has seen many of her former students become successful in the mass communications field including Kyle Santillian and Brian "B-Dhat" Mclaughlin, radio personalities for 102 Jamz in Greensboro; Stephen A. Smith, an ESPN host; Michael Thomas, a WXII production manager and Layla Garms, reporter and photographer for the Winston-Salem Chronicle.
Saddler was diagnosed with Multiple Sclerosis in 2004. After taking a year off from teaching, she returned to the University.
"I went to driving school and that's when I learned how to use a converged van.
"It's been a long road. So it's about time. Just to see where I've come from and what I'm doing now."
Saddler said she thinks it's a good time to retire with the class of 2014 because so many things are getting ready to happen at the University.
"The College of Arts and Sciences is getting ready to have a new look and new name and then the department is going to have a change.
"So it's like a new chapter in my life."
Saddler said she thinks newspaper will continue to evolve.
"Although technology is out there and you can read them electronically, I just like to have the paper so you can look at it, read it and turn the pages."
She said she has a lot of things going on including reading to Hispanic teenagers and getting more involved with Delta Sigma Theta Sorority, Inc. and her church.
"So I'm really going to have a lot to be involved in. Which is good because it's all the things I really couldn't do in the day time because I was coming to work so now I'll get to do them," she said.
Get Top Stories Delivered Weekly
More thenewsargus News Articles
Recent thenewsargus News Articles
Discuss This Article