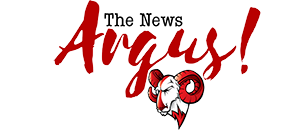 Post Classifieds
CAMPUS INCIDENT REPORT
By Compiled Daniel Braswell, Staff Reporter
On March 26, 2012
Corderius Cowans
Sunday, March 4
At 7:37 p.m. Campus Police responded to a call of larceny and vandalism of a vending machine in Rams Common. The machine's front glass had been broken and items removed. No suspects have been reported.
The case is open.
Thursday, March 8
At 2:18 p.m. Campus Police took a report from a male student that had his phone stolen. The student reported that as he was walking on Martin Luther King Jr. Drive with a female student, an unknown black male walked between them. The male student said he soon after realized his phone had been taken out of his pocket. The case is under investigation.
At 11:22 p.m. a male student was charged for the possession and the selling of marijuana in Foundation Heights. When Campus Police searched the suspect he had 10.7 grams of marijuana. The student was arrested and placed under a $2,500 secure bond. The case is closed.
Friday, March 9
At 3:07 a.m. Campus Police took a report from a female student in Lot X. She said she had been assaulted by her boyfriend. The suspect, who was not a student, was arrested but the female student decided not to file criminal charges. The case is closed.
Thursday, March 22
At 8:07 p.m. Campus Police received a call that shots were fired at the Anderson Center. The officers that responded couldn't locate anyone in the area. Investigations show that a large crowd had gathered at the Anderson Center when the shots were fired. No injuries have been reported. Campus Police will review video.
All information provided in the Campus Incident Report was provided verbally by the Campus Police. These were the most updated reports available before The News Argus deadline.
Get Top Stories Delivered Weekly
More thenewsargus News Articles
Recent thenewsargus News Articles
Discuss This Article