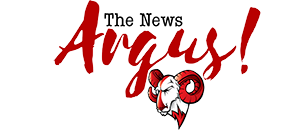 Post Classifieds
CAS to host 4th annual student award ceremony
By Corbin Bradford
On March 26, 2012
The 4th annual College of Arts and Sciences awards ceremony will be March 27 in Diggs Gallery.
Established in 2008, this event, was created to recognize CAS students for outstanding achievement in their college careers in their academic departments.
The CAS Awards is comprised of several categories including: Academic, Service, Research, and Top Graduate.
Each award is presented to one student throughout nine departments; a total of approximately 35 statues and certificates will be awarded.
Awards are presented to students who have achieved excellence in the area of academic work, research and independent work, service to his or her department, the University or the community.
All award recipients are recommended by faculty in their field of study.
This year, the College Awards Committee implemented a new award; "Most Improved."
The "Most Improved" award is presented to one student from each department whose performance has improved the most over a calendar year, based on GPA and other criteria.
Dean of College of Arts and Sciences and co-chair of the College Awards Committee, Charles Ford says he very excited about this year's awards.
"Because we know that students excel at different points in their college career, the College decided to reward students who over time have improved significantly in their academic performance," Ford said. "This is the purpose of the most improved award."
The hour-long ceremony features a welcome (presented by the co-chair), opening remarks, presentation of awards and closing remarks.
Ford and the committee will have a similar program from past events with a few changes.
The committee has implemented an in-house approach to introduce and award students.
"We want to make the program as short as possible, so we've encouraged our faculty to get speaking roles during the program," Ford said. There will be no guest speakers.
The "in-house" approach stresses continuity, Ford said.
Moreover, the department has come to have a two co-chair system, and each member of the committee has the opportunity to advance to a chair position the following year.
Mohammad Faud, assistant professor in the department of Computer Science has served as co-chair for two years (2009-2010, and 2010-2011).
He says, "It was a learning experience for me. I was new to the faculty but enjoyed my time at each ceremony."
Get Top Stories Delivered Weekly
More thenewsargus News Articles
Recent thenewsargus News Articles
Discuss This Article