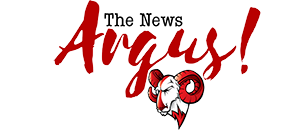 Post Classifieds
Honda team preparing for next year
By Mallory Green
On February 29, 2012
The Winston-Salem State Honda All-Star team may not be competing this year but it is gearing up for next year's competition.
The Honda Campus All-Star Challenge is an initiative created by the Honda Corp. for Historical Black Colleges and Universities, in conjunction with Honda Battle of the Bands.
The Q & A game combines academic mate­rial, popular culture and sports in a format emphasizing quick response.
African-American history and culture questions are predomi­nately featured in the challenge competition.
"This challenge gives HBCUs a chance to compete on an academic level," said Darius Cureton, the adviser of the Honda team.
"I was asked by Dr. Charles Ford to be the new adviser of the group since I had worked with the team when I was a student," Cureton said.
Ford is the dean of the College of Arts and Sciences.
Honda All-Star is a club on campus that meets every Monday. The club consists of 18 members.
"I like the competitive atmosphere," said
Stephen Archie, a computer science major from Shelby, N.C.
"It gives me a chance to display my extensive knowl­edge."
The Honda club finds new recruits by con­ducting a power search, in which prospective students take a quiz to test their skills.
"If the students score in the range that we are looking, then they will be asked to join the club. From the club the actual team that com­petes is formed," Cureton said.
The Honda All-Star Challenge team consists of four club members.
"This year because everything changed so much and because I came in during the middle of fall semester, the team won't be able to com­pete nationally this year," Cureton said.
"I feel sad because it is my last year and I really wanted to go to Nationals, but it did not work out this time," said KraShaunda Chadwick, an interdisciplinary studies major from Pollocksville, N.C.
"The new people on our team will be able to compete for next year, and I am excited for them, and hoping for the best. I am looking forward to how well they will do next year," Chadwick said.
Since competing in the challenge WSSU has won $54,000 in grants.
Last year, the team took first place in the Black College Quiz show, earning $10,000 in grants for the University.
Get Top Stories Delivered Weekly
More thenewsargus News Articles
Recent thenewsargus News Articles
Discuss This Article