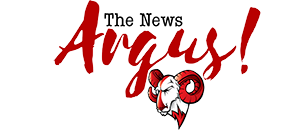 Post Classifieds
Residence halls to receive facelifts, repairs, upgrades
By Chelsea Burwell
On April 23, 2014
Blutreich. WSSU
After this fall's opening of Martin-Schexnider Residence Hall, the office of housing and residence life have no plans to slow down the improvement of on-campus student lodging.
The latest addition to existing residence halls houses more than 220 freshmen and is equipped with electronic access to rooms, television-equipped lobbies, a check-in desk for security purposes and recycling facilities.
While most of the freshmen residents are pleased with the new building, some skeptics of the Winston-Salem State's expansion have wondered why more residence halls are being constructed when enrollment is steadily falling. From 2008-2009, the total headcount for undergraduate enrollment fell .26 percent, according to the WSSU Fact Book. In 2012-2013, the percentage for enrollment decline rose to 7.5 percent. Nonetheless, Associate Director of Housing Peter Blutreich said the construction of Martin-Schexnider fell in line with the University's strategic plan.
"We have aging facilities that haven't gotten the attention they have deserved over the years - Moore Hall, Dillard Hall, Atkins Hall and Brown Hall. We built a facility with 227 beds with the full intention of replacing existing beds," he said.
Blutreich said the amenities within the aforementioned traditional halls are "not up to par" with their competition and their expectations for the student body, particularly first-year students.
"It's time we maintained and managed our facilities to our expectations and to students' expectations," said Abeer Mustafa, director of housing and residence life.
"We've finally created a long-term cyclical plan in how to replace appearance of residence halls," she said.
Mustafa said she has spoken with the chief finance officer to discuss reserve funding for residence hall renovations. Some of the renovations include lighting approved by the Intergovernmental Agreement, maintenance for HVAC malfunctions, painting and updated furniture. While the aesthetic value of the residence halls is important, Mustafa said that the students' safety overrides appearance.
"We take care of life safety first. We had some money and Wilson's fire alarms were failing, so instead of coming into Rams [Commons] and Wilson to renovate the bedrooms and bathrooms, those projects went offline. I put the students' lives above and beyond everything else," she said.
When asked about the status of existing traditional residence halls, Blutreich said Dillard and Moore halls will not be occupied, beginning in fall 2014. Dillard will be torn down this summer while Moore's demolition date has not been finalized. Both residence halls were built more than 40 years ago; Dillard in 1971 and Moore in 1965.
"Dillard Hall will go away in the very near future and we are in the phase of creating a new 288-bed freshmen facility that will be structured in a different way than Martin-Schexnider is and will focus on the first-year success of our students," Blutreich said.
To emphasize a nurturing environment for freshmen, tutors and First Year Residential Experience coordinators will live in the residence hall.
Conversely, Brown Hall, which houses nearly 250 students, will be employed. The originally all-male residence hall underwent remodeling this summer, bringing hardwood flooring and newly painted refurbished bedrooms - similar to Martin-Schexnider.
Another residence facility undergoing changes is the Rams Commons Community Center. The center has been closed for renovations since February, leaving some students grumbling about the inconvenience. Some of the amenities within the center included study rooms, a kitchen, a meeting/event room, a fitness room and a computer room equipped with printing services.
Mustafa said after speaking with Rams Commons residents about the condition of the center, many students said it was "outdated."
Blutreich and Mustafa, who are both North Carolina State alumni, said they want the remodeled Rams Commons Community Center to be reminiscent of Hunt Library, a facility at the fellow UNC System institution.
Blutreich said The Hunt Library is well equipped and conducive for academic success for its students.
"We'll try to put a touch of that in the small alcove," he said in reference to the community center.
Renovations include new paint and flooring, as well as spacious areas for study and relaxation. The expected completion date is the end of April.
Blutreich said surveys will be sent out within the next year to determine what changes will benefit students - one of the main priorities for the Office of Housing and Residence Life.
Get Top Stories Delivered Weekly
More thenewsargus News Articles
Recent thenewsargus News Articles
Discuss This Article