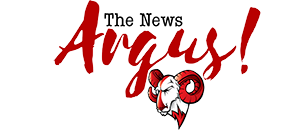 Post Classifieds
Shocking stats on college sexual assaults trigger national attention
By Katrina Robinson
On April 23, 2014
In the past five years there have been seven sexual assault cases and one sexual battery reported at Winston- Salem State University.
According to the campus police reports, the cases were pending, referred to higher authorities or unsubstantiated.
This is a contrast from the report prepared by the White House Council on Women and Girls and the Office of the Vice President, which says that 1 in 5 women have been sexually assaulted while in college; The Campus Sexual Assault (CSA) Study con­ducted in 2007 concluded that 20 percent of college women are victims of sexual assault or attempted sexual assault.
The most common form of sexual assault is 'incapacitated assault'; the abuse occurs while drunk, under the influ­ence of drugs, passed out, or otherwise incapacitated. The study found that 58 percent of rape or assault victims were incapacitated and 28 percent of forced rapes occur at a party.
These statistics are paral­lel to the history of assaults reported to campus police. According to a campus police report, on May 10, 2010, a female student was raped when she attended an off-campus party with four other females. Two males drove the group to the apartment of a male student where they proceeded to play cards and drink.
The victim passed out; she awoke to find a male rap­ing her with no protection. Another male also tried to assault her.
Only 12 percent of sexual assault victims report the crime to the police.
Campus police Administrative Captain Bobby Brown said, "The big thing with sexual assault is people actually reporting sexual assaults."
According to a study issued by the White House Council on Women and Girls, nearly 22 million women and more than 1.5 million men nation­wide have been raped.
On Jan. 22, President Obama created a federal task force to enforce updates sex­ual assault policies on college campuses.
This comes several months after President Obama signed the Violence Against Women Reauthorization Act of 2013, which ensures that women are more protected when filing sexual assault charges.
According to Winston- Salem State's policy, any indi­vidual wishing to report an incident of sexual harassment or sexual violence should refer to Resolution Procedures for Sexual Harassment and Sexual Violence Complaints, which states that all sexual harassment and/or sexual violence complaints against a "WSSU student" should be filed directly with the Division of Student Affairs' (DSA) Deputy Title IX Coordinator, Natasha Jeter or with the Title IX University Coordinator for the Office of EEAO/AA and Diversity, Silvia Ramos.
The victim's identity can remain confidential, but Title IX complaints will be forward to police.
April is sexual assault aware­ness month and several orga­nizations such as the Social Work Club and Omega Psi Phi Inc. have hosted events to shed light on the issue.
Michael Duncan, a senior rehabilitation studies major from Hiddenite, N.C. attended the forum.
Duncan, who is also a retired Navy captain, was gang raped and sodomized on his base in Orlando. According to Duncan, if it had not been for the repeal of "Don't Ask, Don't Tell" his case would not be investigated until 20 years later.
Duncan now travels nation­wide to tell about his experi­ence and has a published letter to Washington D.C.
"It's good that this [sexual assault] is getting national attention," he said.
Duncan said that he has read the report from the White House and said that it needs to be more specific on what it wants colleges to do.
"It was pretty vague," he said.
Get Top Stories Delivered Weekly
More thenewsargus News Articles
Recent thenewsargus News Articles
Discuss This Article