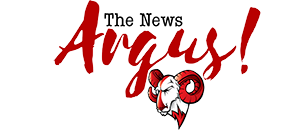 Post Classifieds
Write or Die Editor's Column: The Grand Finale
By Chelsea Burwell
On April 21, 2014
I can't lie. These last days of my senior year have been brutal; assignments that used to take me only one hour to finish, now takes me four. It's safe to say that senioritis has struck me like the plague and I'm anticipat­ing May 16 more than ever. But before I walk across the stage and hang up my title as editor-in-chief, I must you all with five pieces of advice. Ready?
1. Do not block your bless­ings. Many times before opportunities come into frui­tion, people shy away from them out of fear. Be discerning but not close-minded. These four years are not the time for you to walk away saying, "I wish I would have..." Just do it.
2. Nothing is handed to you, so put the work in. It's dangerous to assume that things will fall into place without preparation. You are not entitled to a job or a spot in graduate school. You have academic advisers, but keep track of your classes and cred­its. Financial aid will purge your schedule if you don't take care of holds and charges. Plain and simple: You're grown now so act like it and be accountable.
3. Someone is always watching; take heed. I don't have to say much on this one. Instagram, Facebook and Twitter behavior is constantly being monitored so beware of the screenshot. Also, presen­tation is key, so think twice about your appearance before stepping out on the Yard.
4. Do not rely on aca­demic settings to push you to the next level. Learning is not restricted to just the classroom. Honestly, of the more than 120 credit hours I have received at WSSU, less than 20 hours were courses that truly challenged me aca­demically, but I didn't settle. I worked hard by blogging and pursing my own projects. Because of my hard work, I can proudly say I will be pur­suing my master's degree at Georgetown University this fall.
5. Grow/surround yourself with people who encourage growth. One professor simply told me "Steel sharpens steel." Befriend people who not only have goals but have ambition. And if they don't understand, that's fine. Just remember, when it comes to self-growth it's ok to be selfish.
It has been a blessing to hold the title of editor-in-chief this year and while it wasn't easy, it was definitely worth it and I wouldn't change a thing. Thank you Dr. Cobb, Ms. Young, Dr. Montgomery and Dr. Jeter for making these four years worthwhile. To my family and friends - here and back at home - you got me through; thank you so much. To the class of 2014, we did it! #May16 #MayDay .To the rest of my Ram family, take pride in your HBCU and help this University rise and shine. CSB your 2013-2014 EIC, signing out...
Get Top Stories Delivered Weekly
More thenewsargus News Articles
Recent thenewsargus News Articles
Discuss This Article