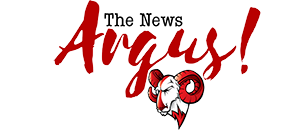 Post Classifieds
Campus to be saturated with lifesaving defibrillators
By Kanesha Leak
On May 2, 2012
defibrillators
The University is placing automated external defibrillators, in buildings throughout the entire campus to increase the survival chances of anyone who may experience a sudden cardiac arrest.
According to American Heart Association, AEDs are lifesaving tools.
Each year, sudden cardiac arrest claims the lives of at least 250,000 people.
The only known treatment for sudden cardiac arrest is the use of a defibrillator, which uses a powerful electric shock to stop the abnormal rhythm so that the heart can return to a normal beating pattern.
AEDs are portable units that recognize one's heart rhythm.
According to heart.org, an AED can recognize a rhythm that requires a shock and can advise the rescuer when a shock is needed. The AED uses voice prompts, lights and text messages to tell the rescuer the steps to take.
The average starting cost of an AED is $1,200.
The American Heart Association recommends placing AEDs in targeted public areas like sports arenas, gated communities, office complexes, physician's offices, and shopping malls.
"All the buildings on campus including resident halls will have an AED by the summer time," said Patricia Norris, campus police chief.
Campus police officers will carry AEDs in their cars.
"Glad we have them," Norris said.
"Last year an incident occurred [on campus], and a young man died," she said.
Norris said that she did not know whether an AED would have saved the man.
"But it would have been nice to have it and maybe could have helped."
A cardiac arrest occurs when the heart's electrical activity becomes disrupted, and the heart beat gets dangerously fast ventricular tachycardia or chaotic ventricular fibrillation.
"When someone goes into cardiac arrest you have six minutes to get the rhythm established," said Michael Isler, a informatics and clinical services coordinator at A.H. Ray Student Health Services.
When the AED is turned on and the pads are attached, it quickly analyzes the heart rhythm.
If a shockable rhythm is detected, the AED tells the user to stand clear and press the shock button. Some AEDs will shock automatically without the push of a button.
All the building coordinators and campus police officers have been trained to use the AED machines Norris said.
The University will be offering class for students, faculty, and staff to be trained to use the AEDs.
Vanessa Hood, director of Campus Fitness said she will have her cardiopulmonary resuscitation class referred to as CPR and AED training April 28 and will be trained to be an instructor May 8.
CPR is an emergency procedure performed to manually preserve intact brain function until measures are taken to restore spontaneous blood circulation and breathing in a person in cardiac arrest.
"Students should be trained to use the AEDs," Isler said.
"It is very easy to use them; it tells you exactly what to do."
All UNC-system schools are placing AEDs on their campuses.
Get Top Stories Delivered Weekly
More thenewsargus News Articles
Recent thenewsargus News Articles
Discuss This Article