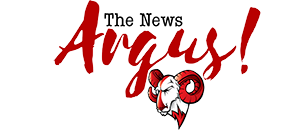 Post Classifieds
COACH'S GAME BALL: Carlos Fields
By Matt Parmesano
On December 4, 2012
Jamie Hunter
Winston-Salem State Head football coach Connell Maynor chose middle linebacker Carlos Fields as the recipient of this issue's Game Ball.
"Carlos is one of the leaders on the defense and a great linebacker," Maynor said.
Fields, a senior from Henderson, N.C., was selected as the best linebacker in the CIAA for the week of Oct. 22-26.
"It was his first time winning it all year, but he really deserved it a couple other times," Mayor said.
"His stats don't add up to everybody else's because our defense is playing so well that he usually only gets to play two and a half quarters," Maynor said.
"We have leads and are resting players because we're trying to win championships, not get individual stats."
Carlos was named the CIAA Defensive Player of the Year and leads the Rams with 69 tackles this season.
"We have a top-five Division II defense in the nation and it's led by Carlos Fields," Maynor said.

Q: Does being chosen for the Game Ball give you any added motivation going into the playoffs? Did you expect it?
Fields: I actually didn't really expect it. I've just been playing as hard as I can to make sure we come out with the win every week and that's my motivation.

Q: You have had some big games recently and have won the CIAA Linebacker of the Week. What's been the key to your success?
Fields: As far as CIAA Linebacker of the Week goes, I don't really focus on those things. I focus on the team and winning games. The key to our team's success has been our practices. We have one of the best defenses and offenses in the CIAA, so our practices are really competitive. That competitiveness makes us better.

Q: What do you think is different between this year's team and last year's team?
Fields: I would say chemistry. Last year, we actually bonded more because guys had already been on the team for a couple of years. This season we are trying to get the new guys involved and win together.

Q: What is it going to take for the Rams to win the national championship this year?
Fields: Everybody playing together as a team. Not one player being a star, but all of us being part of the team and making as little mistakes as possible.

Q: What type of senior leader do you try to be on and off the field?
Fields: I lead more by example. If somebody sees me doing something good, then they will follow.

Q: What NFL or college football player do you model your game after and look up to?
Fields: Ray Lewis. He's the best linebacker I've ever seen.

Q: What are your plans after WSSU football?
Fields: My plan is to go back home and teach because I'm a math education major. We have the second highest crime rate in the state, and I just want to let kids know that it's not that hard to make it in life if you keep your head on straight.
 
Get Top Stories Delivered Weekly
More thenewsargus News Articles
Recent thenewsargus News Articles
Discuss This Article